Phoenix's Ballad - Super Heroine Violence [Rated-15]

Product No.

WHVD-03

Actress

Director

Time

79 min | making 21 min

Release Date

2009/02/27

Label

* We are stopping Distribution of Sample Movie. Restart schedule is undecided. We would appreciate your understanding in this matter.
▲close
Japan, in a dilapidated state in the near future. Ruler Elga finds out that the girl, Ai, is immortal, whom he picked up to have fun. He puts her to gruesome human experiments to search for her secret of immortality. Mio Okumura, assistant to Dr. Sanada who is in charge of the experiments, takes care of Ai. While doing so, she develops liking for Ai and tries to save her by assassinating Elga. Failing, she faces cruel punishments. Dr. Sanada rescues Mio out but dies by blowing up Elga. Mio dons the reinforced suit entrusted by Dr. Sanada and escapes with Ai. But, a few months later, Mio comes across Elga alive, who wields super human power and defeats and captures her. She gets tortured for the whereabouts of Ai. Through a strange sensation, Ai learns that Mio is in a fix and sets out to rescue her. When she reaches Elga's place, Mio is no longer alive. Anger turns Ai to herself and she regains her memory to fight Elga. But, she falls for Elga's mean actions and gets in a fix.
▲close
See how Momo Kasuga and Mami Azuma get busted. Azuma, after transforming, plays well getting smashed during the fight, but she looks superb being punished for failing to kill Elga. First, she gets whipped on her back and has lemons squeezed on it. She plays it out so painfully. And, later, Elga licks the lemon juice on the wounds. She plays it so sexily, showing her painful agony. Also, in the later sequence where she gets an injection syringe jabbed in her mouth, she plays it out and looks really hurt. As for Momo Kasuga, look how she acts after transformation. Elga beats Momo down with all her powered-up might, and Momo throws up blood. In this scene, she did a fine job of depicting violence. Of course, aside from violent actions, there are lots of scenes where they look cool and cute. Look for them, too. ◆Staff Comment: I think this is a work that skillful acting and compatibleness of two of Miss Momo Katsuga and Miss Mami Azuma are so outstanding. Especially, it's really painful to see a scene in which the leading character, Rei Okumura acted by Mami Azuma is tortured by Elgar, and I really felt the pain through the TV screen. Also, two of them have already acted many ZEN works, so their actions were so sharp and looked so nice. Rolling of the story goes on without sluggish direction, so I can go into the story with full of concentration and I really can enjoy this work! Also, if you see it with close attention to strenuous direction due to Payen, you will find a difference in regular ZEN work and it will be so interesting. Really I look forward to seeing a continuation of this two people's combination!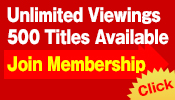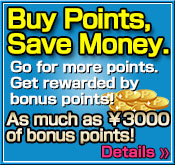 NOTICE:
Our website credit card payments can be processed in
USD
. The bank statement that you will receive will be considered as
USD
. The amount will be changed depending upon the exchange rate and charge of the bank. Thank you for understanding us