Magnet Warrior Magnizer 1 (Episode 03-04)

Product No.

ZATS-02

Actress

Director

Time

72 min | making 44 min

Release Date

2009/03/27

Series

* We are stopping Distribution of Sample Movie. Restart schedule is undecided. We would appreciate your understanding in this matter.
▲close
Episode 3: Marm, the Sniper of Fear! Akina and Hikaru defeated Kraken with the power of sisterly love. However, another enemy monster Marm appears before the girls.                                       They fight back as Magnizer 1, which is better suited for a combat at close range. The fight becomes a tough one because Marm, knowing he has a better chance in long-range battle, keeps attacking at long range. After the disastrous defeat, Hikaru asks Kenichiro to give her special training to master how to evade Marm's attacks. Moved by Hikaru's enthusiasm and devotion, Kenichiro consents. This is a difficult moment for Kenichiro, however, as he knows his daughters must endure the tough training. Kenichiro closes his eyes and what he sees is…. Meanwhile, Hikaru sets out to fight Marm again, but Marm's blast hits Magnizer 1! That is when Akina's love activates the new system! Episode 4: The Strongest Enemy Hydra! The two girls won the battle against Marm with the power of Akina-based Magnizer 1. But they have no time to rest because another enemy shows up to challenge them. It is Hydra, the strongest enemy they have ever faced, and the girls are beaten up and lose the battle. Witnessing Hydra's superior combat power, Hikaru loses her spirit to fight, but it is Akina who gives her courage and strength to stand up and battle with the enemy again. Akina tells her about the meaning of fight and the love of their mother Keiko. There is only one crystal missing, and Hydra is coming to get it! Their final battle begins now! Akina, Hikaru and Kenichiro must stop Hydra who plots to resurrect Emperor Jamu! The girls take a chance to fight if there is just a 1-percent chance of winning! The new system is activated now! The final episode if Magnizer 1!!!
▲close
I am glad that I can finally present the final episode of Magnizer 1 here. It took about five months to film the entire series. Please sit back and enjoy it. I have been making actions for a long time, but this is the first time I used wires in the action shot! I think the actions are effectively choreographed as I tried not to use wires too much! So please watch my film!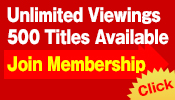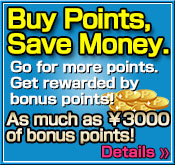 NOTICE:
Our website credit card payments can be processed in
USD
. The bank statement that you will receive will be considered as
USD
. The amount will be changed depending upon the exchange rate and charge of the bank. Thank you for understanding us