Burning Action Super Heroine Chronicles - Pink Force SP3

Product No.

ZATS-04

Actress

Director

Time

68 min | making 21 min

Release Date

2009/06/26

Series

* We are stopping Distribution of Sample Movie. Restart schedule is undecided. We would appreciate your understanding in this matter.
▲close
To defeat the space monster Gouda wrecking havoc on Earth in the future, three heroines join forces now! The Pinks of the past, present and future team up to destroy the invincible monster when it is still an egg! This is the only way for the girls to win! Equipped with time-space device and calculating the exact time and the place where the egg drifting in the outer space will land on Earth, the girls, Pink Kulnika of the future, Bubble Pink coming from 1984 and modern-day Pink Wing travel to the spot. A humanoid monster Deras confronts Pink Wing, but Pink Kulnika with her overwhelming power defeats the enemy easily: "You are weaker than a lowest combatant in the time I came from!" Bubble Pink also battles enemy combatants! Using the special ribbon which is her deadly weapon, she tried to fight back, but her move is useless even in the fight against the weakest combatants, and terribly shocked Bubble is left speechless after her failed attack. Thus the three girls from different times meet each other and their battles begin, but Wing Pink doesn't like the bossy way of Kulnika and openly shows her hatred for her. The three girls have to cooperate and that is the only chance for them to save the day, but will Wing Pink ever listen to Kulnika and follow her? And why should they have to stay together? The mysterious story about the fight of three Pinks begins now! To save Earth of the future!
▲close
For this title, specially made for action, I tried to give it a different touch. I wanted not just great actions, but the heroines who perfectly match the image of the times they belong to. So Bubble Pink is not strong at all and Pink of today is not very strong either. So how about the future Pink? I as director changed the girls' power and strength according to the enemies the girls must fight. Here all fights end up one-sided and the stronger fighter will beat up on the weaker one. The theme of the film is "impact."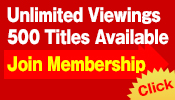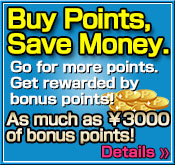 NOTICE:
Our website credit card payments can be processed in
USD
. The bank statement that you will receive will be considered as
USD
. The amount will be changed depending upon the exchange rate and charge of the bank. Thank you for understanding us