Heroine Chronicles - Hot Spring Hunter

Product No.

CHSD-05

Actress

Director

Time

71 min | making 24 min

Release Date

2009/08/14

Series

* We are stopping Distribution of Sample Movie. Restart schedule is undecided. We would appreciate your understanding in this matter.
▲close
There is a lone woman at the shooting range, piercing the target with every rifle shot. She is Yumi Saeki, an investigator. to whom her subordinate staff, Soma, rushes with a message. Soma: "It's code blue, issued by Counselor Nakajima." Yumi's expression changes. A few days later, Yumi is found sitting on the sofa at an office of a huge organized crime organization. In front of her is a man, known as M. M has given a condition: hit the target within three days, and she will be hired as an exclusive killer agent. With her shooting skill equal to the Olympic gold medalist's, the condition is just a cinch for her. Yumi is now led to the roof top of a building, designated as the hit site, by Tokarev, the right hand man of M. Tokarev: "The target appears at 6 every morning". Yumi: "Where do I sleep?" Tokarev points to a place, a little shack on the roof top. Tokarev urges her to open the bag. Out comes a scanty costume, barely to cover her body. Tokarev: "A dozen monitor cameras will be focused on you. Don't fuck up." And, on the day of sniping, an emergency happens to Yumi as she holds the rifle to aim. A flop... Tokarev's right hand man molests Yumi, punching, strangling and spanking her viciously for her failed sniping. Tokarev: "You've got one more chance..."
▲close
Entirely new to acting and actions, Miss Haneda did hang in far better than expected. This time, much emphasis was placed on Yumi as she gets spanked for her failure, bathes in the bath and poses for the rifle shot. (All in all) The production features eroticism, sexy coolness! Don't miss Yumi's acting as she puts up with beating (all the way through) and comes around at the last moment!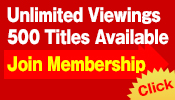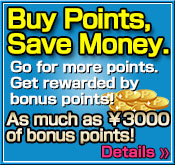 NOTICE:
Our website credit card payments can be processed in
USD
. The bank statement that you will receive will be considered as
USD
. The amount will be changed depending upon the exchange rate and charge of the bank. Thank you for understanding us