Aurora Pegasus In Crisis - Exciting Heroine[Rated-15]

Product No.

WEHD-17

Actress

Director

Time

66 min | making 9 min

Release Date

2010/01/08

Label

* We are stopping Distribution of Sample Movie. Restart schedule is undecided. We would appreciate your understanding in this matter.
▲close
The monster Domines turned fellows of the Aurora-Pegasus into jewels. Now the evil king named Beliarl falls in love with the Aurora-Pegasus at first sight because he thinks that her flesh is suitable for him to return to this world, so he aims her flesh. She is driven into an imminent danger, however, she is saved by a fighter named Ikaros, and somehow she can escape death by inches. But the evil king Beliarl obstinately desires the flesh of the Aurora-Pegasus, and now he sets the monster Domines free into the city. Threatening the Aurora-Pegasus with turning people into jewels, he lures the Aurora-Pegasus. People are taken as hostages, so she cannot do anything and she is dragged into the secret base of the enemy. And now she is thoroughly treated harshly with Domines's diamond club. And finally, when Beliarl is about to enter into her flesh, surprisingly, a person who becomes her substitute and absorbs Beliarl into the flesh is the fighter, Ikaros. The Aurora-Pegasus runs away with Ikaros. However, Ikaros gets out of order, finally synthesizing with Beliarl. Well, is it possible for the Aurora-Pegasus to escape from Beliarl's neverending chase!? And how will be the destiny of her fellows who has been turned into jewels!?
▲close
Miss Yanagita, who is a small figure, tackles the genuine action and plays the splendid, elegant heroine, the Aurora-Pegasus marvelously. The best point of the film is the action that after Ikaros synthesizes with Beliarl, he hits, pushes and swings around the girl awfully even if Ikaros is dimly in love with the Aurora-Pegasus. He also does some power techniques such as he tears her mantle and choks her neck with it, swinging her body. While this is a simple story, it has some plots which can make full use of charm of Miss Yanagita. Please look forward to it. 【Staff Comment】 I feel that the action of the actress is a little bit slow. But I'm aroused my curiosity in how she is choked and how she expresses her face while she's stepped. She fits well with the Aurora's costume, and the battles in outside really excite me. The story changes again and again, and I think that it's really good when Ikaros and Verriere are integrated.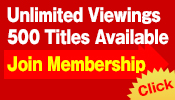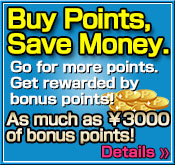 NOTICE:
Our website credit card payments can be processed in
USD
. The bank statement that you will receive will be considered as
USD
. The amount will be changed depending upon the exchange rate and charge of the bank. Thank you for understanding us