Female Assassins SHINOBI Vol.02

Product No.

ZARD-95

Actress

Director

Time

74 min | making 22 min

Release Date

2010/02/26

* We are stopping Distribution of Sample Movie. Restart schedule is undecided. We would appreciate your understanding in this matter.
▲close
A female assassin named Jun has been captured and bounded by an assassination organization "YAIBA." They have stripped her clothes and made her exposed the shameful underwear figure, giving her torture... Jun faints in agony because she's electrocuted through her flesh while she's choked, but she never tells them secrets of the female assassins "SHINOBI" even though she sheds tears... Actually, a controller of the foe's assassination organization is an investigator, Haruna's boss. Haruna has suffered disgrace for committing crimes. In order to prove her innocence, Haruna has decided to fight against the foe's assassination organization... And with another girl named Kyouka, Haruna goes to rescue Jun who has been tortured. However, when the foe's controller see them, the person starts talking about a causal relationship between a female investigator Haruna and death of Jun's older sister... Before Jun hears about it, She's about to trust the investigator Haruna, who once tried to arrest her and Kyouka, but the controller's talk starts deepening the split between Jun and Haruna. The controller takes advantage of it and succeeds in binding all three girls, Kyouka, Jun and Haruna... Three girls are given torture that is considered as a serious ganging up, and they're about to be terminated. But Kyouka succeeds in escaping by the skin of her teeth because somehow with a scalpel, Kyouka rips ropes bounded her... Kyouka decided to revenge herself on her killed fellows, and the killing techniques of female assassins explode in the darkness...
▲close
In the latter half, I was so particular about the last action scenes. For example, the scene in which we utilize wires and hangs girls with bowstrings, the action with folding fans and shower of flower blossom, and the action in which the heroine rips evil people into pieces with a scalpel. I progressed my shooting to direct atmospheres of aesthetics of assassination. We didn't use almost any CG in the scene of the shower of flower blossom and we retook the scene many times, so it still left some impressions on my mind. The highlight scene of the latter half is the drama and action which rolls over on leading characters' past causal relationship, and the scene in which three heroines are tortured. The first half of the Female Assassins almost doesn't have any pinch scenes, but I prepare for enough pinch scenes in the latter half. Please see and enjoy it.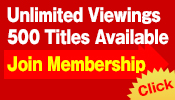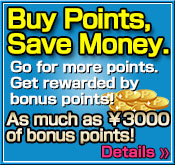 NOTICE:
Our website credit card payments can be processed in
USD
. The bank statement that you will receive will be considered as
USD
. The amount will be changed depending upon the exchange rate and charge of the bank. Thank you for understanding us