Fairy Captor Oka Vol.1

Product No.

ZARD-96

Director

Time

64 min | making 21 min

Release Date

2010/03/26

Genre

* We are stopping Distribution of Sample Movie. Restart schedule is undecided. We would appreciate your understanding in this matter.
▲close
Ouka Hinomoto(means cherry blossoms under rising sun) as a fairy capture has spent her days in order to fight and seal fairies. During such her days, Ouka accidentally sees that her best friend, Tomoni Tengenji, is attacked by a thunder fairy, and Ouka rescues her and succeeds in sealing the thunder fairy. But now, her best friend, Tomomi knows a secret of Ouka and asks her to be her helper. And at Tomomi's own discretion she starts producing the costumes and so on. Then for lack of an alternative, Ouka starts fighting together with Tomoni. One day two girls fight against a soil fairy and are about to seal it. But in front of two girls, a handsome young boy named Linlow and his older sister named Linlang appear, and instead of two girls, they steal the soil fairy. Ouka falls in love with Linlow at first sight, and she proposes that she wants to fight together with Linlow and Linlan as well. But Tomoni gets jealous over it and in order to prove that there is no necessary to fight together with them, Tomoni goes to seal a fire fairy by herself. Ouka hears it from Linlow, and Ouka and Linlow rush to where Tomomi is, and behind time Linlan also rushes to where they're. The fire fairy is overwhelmingly stronger than other fairies, but four fighters combine their forces and succeed in sealing the fire fairy. However, suddenly a dark fairy considered as a boss of the fairies appears and attacks them. Ouka is driven into a deadly corner, but now she is capable to start utilizing power of fairies which she used to seal before; and she fights back. However, after she hears heart's voice of the dark fairy, she hesitates sealing it. Owing to it, the dark fairy gets away, and in addition to that Linlow is taken away. And a relationship between Ouka and Linlang takes on an ugly look again.
▲close
This is a work that we welcomed Miss Manami Tsutsuura as the leading actress since she joined us about four years ago. Now she has just become sixteen years old, but she's grown up more like a woman, compared with when she acted the Cosmo V and Premier-Knight. After Miss Manami acted the Cosmo V, she dedicated herself to her school work and had a rest as an actress. So as one director I worried a little bit and I thought that it could be unreasonable for her to play? the leading role without any preparations. But after the shooting started, it seemed that she didn't act back four years ago; and her acting sense was so excellent and of course her action was being so sharp all the time. In fact she attractively acted the role which obtained comical and stoic elements. She acted with Miss Ayaka Tuji again, so it's also an interesting thing. Two girls have been good friends since their childhood, so the plot setting of two girls as rivals can be said very interesting. And it's also very interesting to see an acting of Miss Luna Koyano because she disguised herself as a young boy completely. And Miss Shika Yuuri acted a good friend of the leading role, Ouka, and she also acted with Manami when she was in the Premie-Knight. At that time she played it as a screen name of Lena Ono. Though now she's fourteen, she was a little child at that time. She's also an actress♪who has climbed up steps of an adult♪. Please see and enjoy two girls, who're neither adults nor children, are showing brilliant shining figures in the world of a scriptwriter and also director, Mr.Sousuke Higashimura! 【Staff Comment】 Girls acting in the film, Miss Manami Tsutsuura, Miss Rishika Yu, Miss Luna Koyano, Miss Ayaka Tsuji and Miss Yuuki Kurata, all of them are extremely so cuteeeeeeee........!!!! And it's just merely cute!! All of these girls perform the sharp and vivid action scenes, and the gap is so impressive. Especially, I take my hat off to Miss Manami Tsutsuura who doesn't look like there's a blank for four years! Furthermore, the lively motional camera work in the grapple scenes has more presence than I remember before, and the impressiveness is in full bloom! It's a work in which people can enjoy the fantastic view of the world and the cuteeeee...performance with full-loaded actions! The latter part continuing from this is also a must-see!!!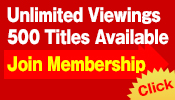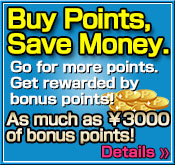 NOTICE:
Our website credit card payments can be processed in
USD
. The bank statement that you will receive will be considered as
USD
. The amount will be changed depending upon the exchange rate and charge of the bank. Thank you for understanding us