[On Sale at Heroine Tokusatsu Stores and Online] Special Defense Force Dyna Ranger Vol.1 - Phoenix [Rated-15]

Product No.

ZDLN-33

Actress

Director

Time

64 min | making 18 min

Release Date

2010/03/26

Label

Charactor

* We are stopping Distribution of Sample Movie. Restart schedule is undecided. We would appreciate your understanding in this matter.
▲close
Dyna Phoenix / Maya Hino (Red) and Dyna Mermaid / Saori Mizushima (Blue) are two female fighters of Special Defense Unit Dyna Rangers. The two girls have been good friends and also partners in the battle against the evil organization Zofer, together defeating every monster the enemy sends out one after another. After losing fights to the rangers in a row, Gahna, desperate female officer of Zofer, plans to brainwash the girls and use them as her subordinates. In the meanwhile Maya and Saori look forward to having a date on their rare day off, but their plans are frustrated by the sudden attack of a new monster and combatants. Now Zofer has made a new move and the girls have to fight again. Maya Hino transforms into Dyna Phoenix, but she is attacked by Gahna using her venomous sting, and finds herself cornered in the battle. She attempts to contact Saori but fails as her radio is jammed. This is only the beginning of the female officer Gahna's ingenious plans to trap the girls one by one. With her damaged Dyna suit, Maya is knocked out unconscious. Gahna kisses Maya on the lips, feeling confident with the success of her plans, and she begins her crazy brainwash schemes on Maya. Gahna bites the body of Maya / Dyna Phoenix with her poisonous mouth! Dyna Phoenix tries to endure various sex tortures of the enemy, but she eventually loses the power of reason.... Zofer's black slime covers the body of Phoenix, and turns her into a loyal and capable combatant of Zofer. Ignorant of what happened to Maya, Saori continues to fight the combatants on her own, trying to save the life of Maya.... What final fate awaits the girls?!
▲close
Miss Maki Mizusawa delivers dynamic performance and wonderful action. Her performance is so charming. Also, Miss Ruri Anno gives a fine acting performance as the heroine, as well as edgy action stunts, and she looks like a seasoned pro. Her cool and stoic acting is just awesome.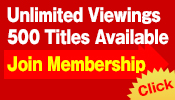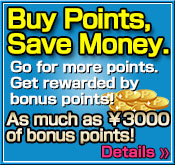 NOTICE:
Our website credit card payments can be processed in
USD
. The bank statement that you will receive will be considered as
USD
. The amount will be changed depending upon the exchange rate and charge of the bank. Thank you for understanding us