Buyusenki ( Battle Chronicle )

Product No.

ZMX-09

Director

Time

112 min | making 22 min

Release Date

2008/06/27

Label

* We are stopping Distribution of Sample Movie. Restart schedule is undecided. We would appreciate your understanding in this matter.
▲close
"Buyusenki" is the largest group of its kind in the Kanto region, led by Kyosuke Jinnai. One day he makes a big decision. Kyosuke and his girlfriend Rui meet at the pier at midnight. Kyosuke arrives late as usual. Rui is in a bad mood. She slaps Kyosuke in the face and starts yelling at him. But Kyosuke keeps calm and starts talking. He says he will quit the group. Tenmei Soga, the group's No.2, will take over the leadership and Kyosuke will work as a mechanic at the place run by someone he knows. Rui also has something to confess to him: she is pregnant. They enjoy happy time together and the night's lights reflect on the water as if blessing the couple. But their happiness vanishes in a moment! Kyosuke is in bed staring vacantly into nowhere while Makoto Todoroki watches over him. Makoto is a young man who admires Kyosuke and he has been following him everywhere, wishing that he could join his group. Kyokuke wakes up, grabs Makoto and asks about what happened to Rui. Makoto reveals shocking truths to Kyosuke. Rui is dead. Rui and Kyosuke were attacked by Tsukasa Kanou, No. 2 Tenmei Soga's subordinate. Meanwhile, the group's bosses Osamu Yokota and Ryuichi Kida are in a fury because Kyosuke is beaten up, but they have not grasped the situation. Tenmei draws a picture; his right-hand man Hideki Hamuro keeps silence. Enraged Kyosuke rejects Makoto's pleas to stay and heads for Tenmei, riding his old motorcycle Kyobakuten. What is Tenmei's real aim? Now begins the revenge of Kyosuke, original leader of Buyusenki! He has to know the truth….
▲close
Please enjoy watching the film with the powerful actions and car actions by the male cast, plus the exciting motorcycle scene with more than 50 motorcycles in it. The scene was made possible by the supports from many people. If you just watch this, you will see how cool Buyusenki is!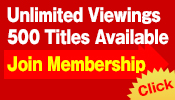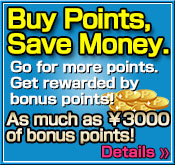 NOTICE:
Our website credit card payments can be processed in
USD
. The bank statement that you will receive will be considered as
USD
. The amount will be changed depending upon the exchange rate and charge of the bank. Thank you for understanding us