Gravure Idol Scary Tour 'Bona Fide Cursed Places'

Product No.

ZMX-20

Actress

Director

Time

79 min | making 11 min

Release Date

2010/08/05

Label

Series

Salesform

* We are stopping Distribution of Sample Movie. Restart schedule is undecided. We would appreciate your understanding in this matter.
▲close
At first, the spirit idols party experiences fear toward "The Sacred Tree of a Curse." Next, they go to "The Vengeful Ghost of the God-Fox Shrine", and they tremble to see the heads that have fallen from many fox-statues. Then, sudden tinnitus they hear! In the back of the shrine, there's a vengeful-cave of a very fearful fox! They will be lucky if they don't encounter and see fear of the animal soul... However, in the depths there is an origin of an evil spirit, a revengeful ghost fox with no head! Next, they visit "The Shrine of the Malevolent Spirit." Here, one of the members, Shouji is obsessed by the Malevolent Spirit. Next is "The Revengeful Ghost Bridge." It's a really well known famous place of so many suicides. One of the members, Kawamura is obsessed by the suicide' s soul! And like the last one, Shouji is obsessed by the suicide's soul, too! At last, one of the other members, Stsukishiro is obsessed by it, too! The three persons get the soul-purification and mass for the dead, and go to next place, "The Screaming Tunnel." To their surprise, they hear a scream of a girl! Three persons have too much fear of it and run away for their life! However, real fear starts from now. Here is "The Guardian Deity of Children without the Heads." Suddenly, the recording machine bears some strange noise! They don't realize that it's an alarm bell of the evil spirits, but they step into it. Then, finally they see something that they shouldn't. The member, Kawamura is snatched by a terrible spirit interference, and Kawamura sobs endlessly! Actually, this is a spot that our staffs of the work, "The Prison Gate Island" persuaded the members who disliked visiting, and they are there at the end. Then, the members who are so tired out experience...
▲close
At the beginning, I looked down on these spirit spots. However, by the uncanny power, all casts and staffs were smashed down to the bottom of fear, and one after another they worsened their condition and also screamed!!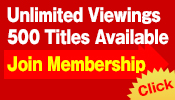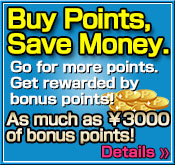 NOTICE:
Our website credit card payments can be processed in
USD
. The bank statement that you will receive will be considered as
USD
. The amount will be changed depending upon the exchange rate and charge of the bank. Thank you for understanding us