UMA File

Product No.

ZMX-12

Actress

Director

Time

76 min

Release Date

2008/10/15

Label

Salesform

* We are stopping Distribution of Sample Movie. Restart schedule is undecided. We would appreciate your understanding in this matter.
▲close
Everything starts with one telephone call... One call of witness information of UMA (Unidentified Monstrous Animal) is urgently received to a desk of the examiner named Ayaka Tsuji in the Tokyo headquarters of the Unit of UMA Examiners. It's said that an unidentified monstrous creature appears around Edogawa River in Matsudo-City of Chiba Prefecture. What kind of creature is that monstrous animal? The Unit of UMA Examiners starts an investigation about it right away. However, Tsuji examiner feels some doubt about an information she gets. It's because Matsudo-City of Chiba Prefecture is located next to the Metropolis of Tokyo, and it's hard to believe that a monstrous creature appeares in such a close place of the center of Tokyo. Does the monstrous creature really appear in there...? Although the Unit of UMA Examiners are having expectation and uneasiness, they rush to Chiba Prefecture. A person who welcomes the Unit of UMA Examiners is Emi Hirai local examiner who will support them for this investigation. Immediately, they start to examine from a witnessed spot. Locally the monstrous creature has been called "Matudodon." What is the surprising true character!? Also, a creature named "The Strange Fish Eddy" which is supposed to be living in Edogawa River. "Ojjashi" which is hiding in Ojaga Pond. And a snake which can turn itself into an octopus named "The Snake-Octopus (HebiDako)" and the mystery of UMA's strange creatures will be researched completely!!
▲close
Miss Ayaka Tsuji, who is weak in an ad-lib, challenged a reporter of this documentary film as a member of UMA Examiner. As I thought it's so difficult to make comments work fluently like a professional reporter... Miss Ayaka had a hard time to speak fluently, but she expressed her report so charmingly and fully individually with her power she naturally obtains. When she made mistakes in a comment, case-by-case we did the scene again. But when I was editing them, I could find that true charming point of Miss Ayaka in those shoots. So I selected most of those mistaken shoots and dumped OK ones (LOL). And Miss Tuji coped with Miss Emi Hirai who was a dependable and wonderful reporter, and with together she challenged to make clear the mystery of strange creatures without any hesitation. They never gave up against many unexpected troubles and showed hard struggles that were so dazzling, and I think that this work became so worth seeing than my expectation. Also it's worth seeing that their smile-provoking panic scene which shows Miss Ayaka and Miss Emi seriously feared unexpectedly in Oja Pond that's famous for a ghost appearing spot(LOL).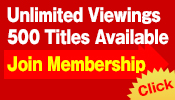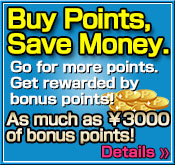 NOTICE:
Our website credit card payments can be processed in
USD
. The bank statement that you will receive will be considered as
USD
. The amount will be changed depending upon the exchange rate and charge of the bank. Thank you for understanding us