Makiriko(Demon Hunters)Ⅱ Lumiere noire et noir blanc- Prelude

Product No.

ZXXD-11

Actress

Director

Time

65 min | making 15 min

Download Release Date

2009/08/25

Genre

* We are stopping Distribution of Sample Movie. Restart schedule is undecided. We would appreciate your understanding in this matter.
You can download indefinitely.
▲close
In this world, there are two types of human beings, one with evil minds whom the demons obsess to live on, and the other with naive minds, though rare and few, whom the demons devour as food. The demon slasher girls are hunting those demons with rare baits, so that they may be reborn as humans after felling 99 demons. Co-ed Misa Jonouchi has had people around her slaughtered one after another, while she is saved for some reason. The mother body demon this time is different from earlier ones who acted upon their instincts only... Hinata, the black demon slasher, has sensed through her encounter with Misa the existence of a mega enemy plotting to destroy her and the group. Despite the encroaching demons' plot, white demon slasher Mitsuki enjoys hunting demons down by manipulating people around her. The incarnating demons restrain demon slashers with their long, ugly tentacles and launch upon sneaky attacks to ward off slashers' tactful sword wielding. The demon slashers are soon cornered until Hinata and Mitsuki find themselves in a fix! The two girls eventually start a silent enmity around Misa. Will they crush each other and spark sword fighting?
▲close
Sailor's suit, black hair and the Japanese sword. The demon slasher, a horror action stunt, has become so popular in the Valkyrie gear. This time, we are featuring new heroines in a new light, not as a sequel to the previous production, carrying their heroine image and their world views intact. Sayo, who's hot about real actions and dramatic performance, has grown in great leaps, and she is now a full, mature actress, not an idol any longer. And, this is her first appearance for ZEN. Risa Akiyoshi, cute yet with fluid, sharp actions, plays well in her composed manner. Straitforward and simple, Ayano Yoshida is plain pretty and impressive with theatrical talents. As guest actresses, we have special-effect idol, Juri Satomi, who's full of spirits, and Saika Tsuji, who's now a high-school coed, a little grown up and feminine, with both contributing to making this production a far better action-oriented and thrillingly risque than the previous one. With horror elements of cool and dark heroism abundantly displayed, we spice it also with funny quips. So, you look for quality, rather than quantity, of entertaining scenes. An army of demonish tentacles is featured this time, while we introduce certain new attractions which were sealed in the prequel, the Demon Slasher Setsuna, saving them for this production.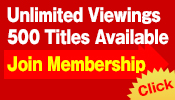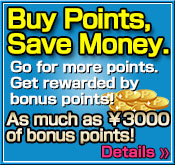 NOTICE:
Our website credit card payments can be processed in
USD
. The bank statement that you will receive will be considered as
USD
. The amount will be changed depending upon the exchange rate and charge of the bank. Thank you for understanding us