Makiriko(Demon Hunters)Ⅱ-Lumiere noire et noir blanc- Broken Song

Product No.

ZXXD-12

Actress

Director

Time

64 min | making 18 min

Download Release Date

2009/09/07

Genre

* We are stopping Distribution of Sample Movie. Restart schedule is undecided. We would appreciate your understanding in this matter.
You can download indefinitely.
▲close
Demon slasher girls are head-on for a fierce fight. With sharp, flowing battle movements, Mitsuki, the white demon slasher girl overwhelms Hinata, the black slasher girl. Mitsuki is now looking to Miyashita with special interests, a young police detective who is so sincere, whom she is using as a bait for the river demons. Hinata, another demon slasher, void of any emotions, is puzzled by Misa's peculiar behaviors of a human she never encountered before, and she has her worries eat into her mind. And, at last, an all-out attack at the river demon of her mother body starts. But, Mitsuki now looks stunned at the body of Miyashita. From behind, an army of river demons come encroaching in. Another demon slasher emerges and dashes off Mitsuki lost in dismay with no fighting spirits. Having lost her sanity, Mitsuki turns into a river demon and charges on to crush demon slashers. Misa is captured by insane Mitsuki. Hinata runs. Last demon is Mitsuki. Hinata keeps running to the battlefield where no victory is in sight.
▲close
Two slasher girls started fighting each other at the end of the prequel. In the sequel, the story evolves from where it ended in the prequel. During the fight, past episodes are flashed on as inserts. In the sequel, Mitsuki will be highlighted specifically, where the story has been revised substantially as it was done in the prequel as well. And, the earlier setting that "demon slashers have no emotions" has undergone a slicing change, and we now have them realized to something humane gradually as they succeed in downing close to 99 river demons. This is actually quite a convenient departure in the setting (laughter), and two demon slashers seem to confront their real enemies standing farther away beyond the demons. Well, this was my thought that hit me objectively after viewing the production upon completion. Now, the actions in the sequel are more accelerated. The group battle lasts for full two minutes between the army of demons versus Ayaka Tsuji, in which Risa Akiyoshi joins. The killing skill is, naturally, the wire action. In the pinch scene, Ayano Yoshida gets tangled in the web of tentacles and tortured. Sayo also gets trapped in abnormal tickling torture. In the end, the battle between demon slashers returns, where, unlike in the first half of the battle, the strong Mitsuki turns into a demon herself with her power boosted up. Against Mitsuki challenges Hinata. Sayo, Risa Akiyoshi and Ayano Yoshida played more brilliantly than in the prequel!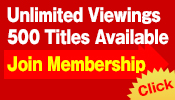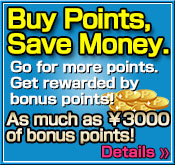 NOTICE:
Our website credit card payments can be processed in
USD
. The bank statement that you will receive will be considered as
USD
. The amount will be changed depending upon the exchange rate and charge of the bank. Thank you for understanding us