[Only Available on DVD + Membership] Specks

Product No.

ZMX-15

Actress

Director

Time

48 min

Download Release Date

2009/11/11

Label

Series

Salesform

* We are stopping Distribution of Sample Movie. Restart schedule is undecided. We would appreciate your understanding in this matter.
▲close
【Kukurisan】"What do you know about that? That was ... that was really...." Two best friends Akemi and Ryoko meet after a long time. Ryoko, now married, is living in an apartment building, where many strange cases of suicides have occurred recently. And the sights she witnessed were so shocking that they have apparently taken Ryoko's sanity away. 【Three Court Musicians】"………………………………………!!!!!!" A man has gone to bed and is about to go to sleep. Tired after a long day's work, the man is fast asleep when a horde of incredibly bizarre figures are gathering around him.... 【Happy Together】"Yes, people say I look like ... didn't you think so, too?" On the way to his part-time job, Shimura is spoken to by this mysterious woman, who says she has recently moved in nearby. The woman says she is now living with her younger sister. Shimura is slowly attracted to her and one day visits her house, but.... 【Drawing a Line】"82 centimeters. 124 centimeters. 5 centimeters. 1 centimeter." A family disappeared mysteriously. A man is about to find out the truths behind this strange case. To know whether his theory is really correct, Sato, the man's friend, travels to his house, but what will he discover there.... _____________________________ Realty or fiction? Like spots that emerge and spread slowly, weird images appear and disappear.
▲close
"That is implausible." This is what people would say, and maybe they are right. They would say it is ridiculous and maybe that is what it looks like to them. But stop being skeptical for a while and watch closely what you are looking at. Don't you feel that then it will turn into something so creepy and chilling that you can barely see it at all? There are some things that do scare you and you don't know when they are coming. Those scares are far from predictable and superficial, but they are unnerving and even disturbing.... This omnibus film is an attempt to capture in detail the uneasiness that you cannot put your finger on, instability of the world everyone is living in.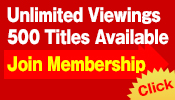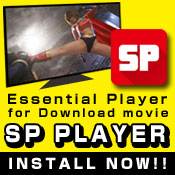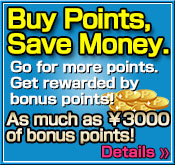 NOTICE:
Our website credit card payments can be processed in
USD
. The bank statement that you will receive will be considered as
USD
. The amount will be changed depending upon the exchange rate and charge of the bank. Thank you for understanding us