Exciting Heroine Wing Five - Wing Silver - The Against-the-Wall Version[Rated-15]

Product No.

WEHD-27

Actress

Director

Time

61 min | making 21 min

Download Release Date

2010/10/06

Label

Genre

* We are stopping Distribution of Sample Movie. Restart schedule is undecided. We would appreciate your understanding in this matter.
You can download indefinitely.
▲close
Using a deadly iron hammer, the evil organization Avan Clan's mechanical monster Hammerganki attacks Miu Jouu aka Wing Silver. The blow hits her hard in the head, knocking her armored mask away to reveal the wounded heroine's painfully contorted face.... Miu is the only female member of Wing Five, and all she wants to do is save "Rin Kiyama," her former sempai and mentor, from the clutches of Avan Clan. But Rin has already sold her soul to the evil organization and she attacks Miu as a female boss Dirtis! A jealous woman Dirtis hates whoever is more beautiful than she is, and her attacks on pale-skinned Miu, who is smart and beautiful, become even more mean-spirited and nastier.... Using Wing Shot, she finally destroys Miu's armored suit, and she begins torturing Miu, rubbing poisonous fluid into the wounds. Miu is subjected to electric tortures, moaning in pain like mad, and she loses consciousness showing the whites of her eyes. But while she endures the tortures, she gets a last chance to reboot the armored suit of Wing Silver. This is a once-in-a-thousand chance, but she is again confronted by Hammerganki with an iron hammer that torments her! She continues to be beaten by the hammer until she dies.... [BAD END]
▲close
The film stars a 170 cm tall beauty Miss Azumi Mizushima, and to say glamorous is not even enough to describe her marvelous charms. This is her debut film for ZEN Pictures, but she did a great job as the sliver-colored female sentai warrior. Nimble and athletic Mizushima-san showed great aptitude for sword fighting in the cool and stylish action scenes. Seasoned action actress Miss Noriko Fujioka has elevated Mizushima-san's already wonderful performance one notch higher, and their battle scenes have become very powerful. The greatest part of the film is I believe the heroine-in-peril scene of Mizushima-san playing Wing Silver. I was impressed with the stark naked body of the beautiful heroine while being tortured. Everything about her is beautiful, her actions, her performances and even the white of her eyes during the heroine's predicament. I would really like to work with her again.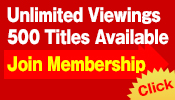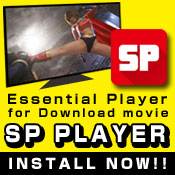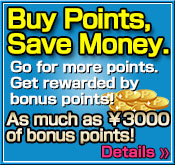 NOTICE:
Our website credit card payments can be processed in
USD
. The bank statement that you will receive will be considered as
USD
. The amount will be changed depending upon the exchange rate and charge of the bank. Thank you for understanding us