Burning Action Superheroine Chronicles Dragon Eyes Mission 1

Product No.

ZATS-09

Actress

Director

Time

63 min | making 23 min

Download Release Date

2011/05/09

Series

* We are stopping Distribution of Sample Movie. Restart schedule is undecided. We would appreciate your understanding in this matter.
You can download indefinitely.
▲close
Red Dragons is a criminal junto with its base in the town of Shinjuku. It has been gaining in power in the dark society, along with the economic advance of the Chinese firms. Alarmed with the information that suicide terrorism is in the making in the US, Atsugi, a special investigator at the Metropolitan Police Department, has assigned Shun Lee originally from China and an expert in combat sports to engage in the deep cover operation and participate in the combative competition Dragon Gate sponsored annually by Red Dragons. Meanwhile, Gen, a detective specializing in the dark society, has a mission assigned to him to assassin Red Dragons' boss Son Sunfong. Gen has had his one-time partner detective Koh Lee killed by Son and been eying for a chance to revenge. Gen sends his disciple Kamiyu to Dragon Gate in an attempt to kill Son. Before her stands in the way the sister of Koh Lee who has been presumed dead. The two woman fighters are drawn by fate to fight each other... Will she ever beat Son's ambition!
▲close
Burning action this time is presented in two parts, prequel and sequel. Playing the lead are Hitomi Furusaki who acted well as a woman investigator and Saika Tsuji of the Battle of Heaven. Since Furusaki was to personate an expert of Eishinken martial art, she must have had a hard time mastering the actions peculiar to martial arts. She did it splendidly, however. To act as an Iraqi guerrilla fighter, Tuji has shown us good knife actions. Full of variable actions, Dragon Eyes have turned out to be a work with lots of attractions to see.
▲close
This work is just right for a franchise of the Burning-Action because it contains full of action. It's a must to see Miss Hitomi Furuzaki who plays a master of boxing as one of the Japanese martial arts, and also Miss Ayaka Tsuji who makes full use of a knife and a gun. The climax is ended where it is in suspense, I'm very anxious about the latter half.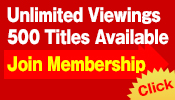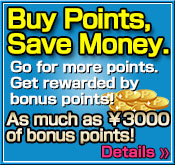 NOTICE:
Our website credit card payments can be processed in
USD
. The bank statement that you will receive will be considered as
USD
. The amount will be changed depending upon the exchange rate and charge of the bank. Thank you for understanding us