[On Sale at Heroine Tokusatsu Stores and Online] Mighty Unit Forceman Vol.2 - Set In Motion

Product No.

ZDLN-32

Director

Time

62 min | making 9 min

Monthly Release Date

2010/03/08

* We are stopping Distribution of Sample Movie. Restart schedule is undecided. We would appreciate your understanding in this matter.
▲close
While out on vacation in outer space, Mr. and Mrs. Satomura stumbled upon the existence of the evil organization called "Yegirl," and to prepare for the day when the Yegirl military forces attack Earth, they have created a set of special armored suits for their children to fight as the "Forcemen." Now, Yegirl's invasion has started, and the Forcemen fight to protect the peace of Earth. The eldest daughter of the family is Kazuna Satomura and she becomes Force Pink when fighting the enemy. She engages in a fight with formidable TigerChameleon, who suddenly disappears in the middle of the battle. In fact, TigerChameleon is aiming his TigerArrow at Force Pink. Just when the arrow is shot, Kazuna's sister Sorami, Force Yellow, stands in front of Kazuna to protect her. The arrow hits Force Yellow and she falls downstairs. TigerArrow is the only one who knows how to pull out this deadly arrow, so Kazuna, telling her brothers to take good care of their wounded sister, sets out for the enemy lair alone. The arrow dug deep into her body slowly moves close to her heart. There is not much time, so Sorami bends her knee to TigerArrow, and swears she will do anything to save her life. Kazuna and Sorami are not really related by birth, but rather by their love for each other, deeper than the love between real sisters. Because of Kazuna's tactics Sorami manages to get through this predicament, but she is attacked by ShrimpFroggy, Yegirl's monster the girls have defeated, and the creature has become enormous now. Sorami, gifted with mysterious powers, gives Kazuna her powers and Force Pink becomes enormous, too. Can she protect her beloved siblings and peace of Earth from evil?
▲close
This is Episode Pink of our Japanese sentai ranger series, and the heroine Pink is played by Miss Riria Himesaki. She is so beautiful and gorgeous with her well-rounded body, and she did a great work, playing the role of cool but lovely heroine Force Pink. As this is a sentai film, it has action scenes in it, but she found it a bit hard to do action at first. She did her very best, but she was sometimes unhappy with the result and even shed tears of frustration. The weather conditions were not good. Actually it was so cold and filming was very difficult, but she never gave up, and she really gave it her all. I believe you will know that just by watching this work. You can enjoy "Pink" and "Yellow" volumes as stand-alone stories, but you will enjoy them more if you watch these two works together.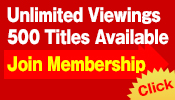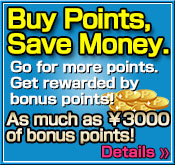 NOTICE:
Our website credit card payments can be processed in
USD
. The bank statement that you will receive will be considered as
USD
. The amount will be changed depending upon the exchange rate and charge of the bank. Thank you for understanding us