Angel-like Nurses Lethal Angel W

Product No.

ZDAD-47

Actress

Director

Time

64 min | making 36 min

Monthly Release Date

2014/01/03

* We are stopping Distribution of Sample Movie. Restart schedule is undecided. We would appreciate your understanding in this matter.
▲close
A mad scientist Reiji Nishigami has created 'Devil Virus' that possesses and turns those with malice in their souls into demonic monsters. Makoto Morino, a young girl transforming into superheroine Lethal Angel, and a female police detective Miyako Hayami, joined forces and defeated the demon plotting an evil scheme. But this was not the end of the story. Having known the power of the virus, people with a bad intent continue to make use of the virus. However, as Miyako Hayami has been transferred to Kansai district to deal with the new demon virus cases that happened there, the task of crime fighting in Kanto area is solely on the shoulder of Makoto now.... But when another mad scientist Dr. Wilther worshipping Nishigami begins creating monsters one after another, Makoto is no longer able to fight so many enemies on her own. She really needs help. The help arrives in the form of the second Lethal Angel, a rookie superheroine Yui Kagawa. With a new partner by her side, Makoto fights the monsters! But these new virus monsters are formidable enemies, tormenting and torturing the two fighting girls Lethal Angels....
▲close
Miss Taki Arisa played Lethal Angel in the original, and she was so fantastic as a beauty warrior in white clothes that we decided to make a sequel. The new entry also features a newly-recruited Lethal Angel played by a hugely popular gravure idol Miss Ria Horisaki. During the action scenes Arisa-san delivered brilliant moves that were even better than those in the previous film. What surprised us more was that in the sequel she effectively displayed the growth of the heroine Makoto as a person. Probably this reflects the growth of Miss Arisa Taki herself playing the role of Makoto. Miss Ria Horisaki is also great, showing what she can do as Yui Kagawa. You should not miss the film's great sequence in which a poisoned heroine is attacked by a monster. Please enjoy watching the action adventures of the two Angels in white, and their heroine-in-peril scenes!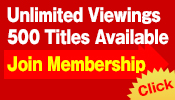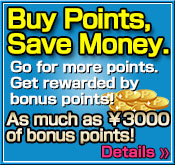 NOTICE:
Our website credit card payments can be processed in
USD
. The bank statement that you will receive will be considered as
USD
. The amount will be changed depending upon the exchange rate and charge of the bank. Thank you for understanding us