Holy Girl Valkyrius Stela

Product No.

ZARD-91

Director

Time

77 min | making 15 min

Monthly Release Date

2011/01/21

* We are stopping Distribution of Sample Movie. Restart schedule is undecided. We would appreciate your understanding in this matter.
▲close
The year 200X... A beautiful planet, the earth. Due to a difference of an overwhelming fighting power from outer space, various countries' armed forces have been recklessly obedient to the foe. However, there is one mysterious standalone organization named "ACTONRY", which doesn't belong to any countries, and it intervenes into any international disputes and brings peace by force of arms. And now the girls of the organization are called to a country which has been exposed under the foe's converging fire. The three super robots which have been active in all around the world, and the three female pilots, Yu Minato, Momoko Inuki, Yumika Musou. Three of them are at variance with the style and the pride. For that reason, unfortunately, Momoko gets damages because of Yumika's overstep. And also like an additional blow, Yu duels over Yumi!? But in the meantime, the foe's butchery robot invades the country without mercy! However, during the fight against the foe, the three fighters' human bandage begins to grow gradually. But it's short-lived. Yumika is captured, and three robots are driven into the functional cease one after another. Well, do they only have to wait for their death by being hanged onto crosses in the ruined city... Chance it, they decide to execute big-time mission, which bets not only their lives but also for the destiny of the earth!!
▲close
This is a very gorgeous project because in a sense this is a kind of spin off drama of fondly-remenbered animation typed ones, which are three bodies of super ladies robots tag a team and challenges against the strongest foe. But of course, this is not an ordinary fighting drama. This is a success angel story, which is three heroines are united as one through the fight, and they end in a big victory after each of them displays the own personality and talent. The three different each character was played enthusiastically and frantically by Miss Kazuha, Juri and Ayaka. It was just like real three of them were fighting, making quarrels and crying and laughing...(Smiley). I will be very pleased if anyone catches such a touch from this picture. 【Staff Comment】 This is somewhere fondly-remembered, but so brand new. I have such an impression on this film. I can feel different characters out from each three leading heroines. It's really touching to see how they unify their hearts and stand together gradually even though they don't care each other at first. Please see the gigantic heroines' last big mission to the end.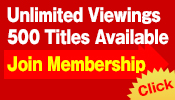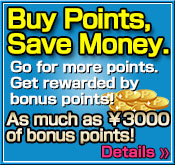 NOTICE:
Our website credit card payments can be processed in
USD
. The bank statement that you will receive will be considered as
USD
. The amount will be changed depending upon the exchange rate and charge of the bank. Thank you for understanding us