Female Assassins SHINOBI Vol.01

Product No.

ZARD-94

Actress

Director

Time

63 min | making 17 min

Monthly Release Date

2011/02/18

* We are stopping Distribution of Sample Movie. Restart schedule is undecided. We would appreciate your understanding in this matter.
▲close
Busting out of the assassinator YAIBA gang, Kyoka and Jun, with their outstanding physical capabilities, have been engaged in assassinations of crooked, earthly power-wielders as girlie professionals to clear the grudges and enmity of the socially vulnerable. They, however, now wish to put an end to such a savage and desolate life. But, one day, the YAIBA's gang leader sends out an able assassinator to them to settle the scores with betrayers... Meanwhile, Haruna Mae, a woman investigator, has been looking into a homicide committed by some assassins. Through a lead, Haruna comes across Kyoka and Jun who were responsible for the homicide, closes on them for arrest, but they barely get away. Time passes, and Kyoka has become a doctor and Jun is now a music instructor, both leading happy lives. But, the masked gang leader tracks down their whereabouts and tries to settle the scores with them as betrayers. And, Kyoka and Jun face a deadly battle for their lives... Then and there jumps in Haruka, trying to capture them with handcuffs, who succeeds in arresting Jun and later Kyoka who was resigned to fight back. They are interrogated by Haruna cruelly. As their criminal past is revealed, it becomes clear that the gang leader has infiltrated the police headquarters. The battle against them gets messy and confounded...
▲close
A story about the girlie professional has turned into a stoic finish. In the opening scenes, wicked politicians get beat up in a bloody sequence, which took some time to shoot, as I remember. In the first half, actions and dramatic scenes have their fair shares, while the torture scenes abound in the last half. All the girlie players did well in both actions and performance. In this production, I took elaborate care of lighting, which I enjoyed the most. So, I suggest you watch out for how I tried to make the best images. Also, the theme song is well done. You'll enjoy listening. Anyway, I did all my best (which is only natural, you might say) in shooting this production. So, I'd say you'll find high spots all over. 【Staff Comment】 I saw the work in no time. It rolls out so speedy. The action is also fast-paced, and I really want to see the latter part soon. This is such a work. Miss Rika Kawamura is so nice-looking.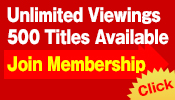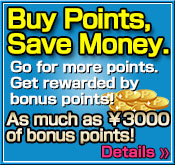 NOTICE:
Our website credit card payments can be processed in
USD
. The bank statement that you will receive will be considered as
USD
. The amount will be changed depending upon the exchange rate and charge of the bank. Thank you for understanding us