Gravure Heroine In Danger!! - Beautiful Girl Fighter Sailor Angels

Product No.

CGBD-42

Director

Time

61 min | making 23 min

Monthly Release Date

2012/10/19

Charactor

* We are stopping Distribution of Sample Movie. Restart schedule is undecided. We would appreciate your understanding in this matter.
▲close
On their way home from school at dusk, coeds Rei Shiozaki and Nanako Temma happen to meet Sailor Daisy, a sailor fighter in yellow, who is beaten miserably by evil monsters and in great pain. This is not a dream, it's a reality. The two stand still in fear, but in time the flames of anger of justice flare up in Rei and Nanako... They have been led here by their guardian god Sailor Angels for the encounter. Saori Hanabishi, aka Sailor Daisy, learns of their potential power and turn them into Sailor fighters. So are born the blue fighter, Sailor Lilly, and the red fighter, Sailor Rose. They are to beat the monsters and save Sailor Daisy. But, not wishing to get them involved in dangerous fights with the monsters, Sailor Daisy takes a cold stance at them. In a group of three, they are the Sailor Angels. But the bond is yet to be formed. Then, Capitalus, the mightiest monster, awakens from her slumber. Her purpose is to hunt for junior sailor fighters in teens...! Capitalus goes after the easily-excited Sailor Rose at first to grow her own body. Assaulting Rose's weak points, Capitalus annoys her in the trap of a spider's web. Rose escapes narrowly as her two colleagues come to her rescue. Monster Capitalus finally transforms into Witch Queen Papillon. Cruel, formidable poison Limbun, electrical shocks, blood-sucking, devilish plant attack all join in to destroy Sailor Angels' crystals. What fate awaits the junior sailor fighters, striped miserably of transformation, so frightened and fearful of the monsters' attacks...!?
▲close
The shooting started in the morning as snow fluttered down unseasonably in March. Trembling with cold, the staff carried on shooting while the three lead players in teens, Aimi Tsuzuura, Nanako Tachibana and Natsumi Chiba performed so hotly, making us forget about the cold. Aimi Tsuzuura, with her action career started in the elementary school days, made me utter "Well-done". I was reminded of the Cosmo V shot on a hot summer day five years earlier and impressed by her performance well developed in the meantime. Nanako Tachibana and Natsumi Chiba did well in pinch scenes, although it was their first appearance. They have good talents for actions, and you can expect much from them in the future. Three of them are performing in their own individual ways in dramatic, action and pinch scenes, which I hope you will enjoy to the full.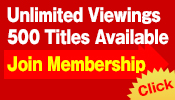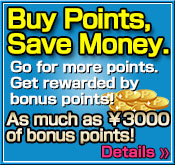 NOTICE:
Our website credit card payments can be processed in
USD
. The bank statement that you will receive will be considered as
USD
. The amount will be changed depending upon the exchange rate and charge of the bank. Thank you for understanding us