Ryuji the Yakuza

Product No.

ZMX-00

Director

Time

139 min

Monthly Release Date

2008/01/19

Label

* We are stopping Distribution of Sample Movie. Restart schedule is undecided. We would appreciate your understanding in this matter.
▲close
Ryuji Ogami is the young boss of Goda-gumi, the yakuza headquartered in Yokohama. He is a man who respects moral and does the right thing as well as being old school and uncompromised. He takes care of the people around him and they depend on him. The story evolves around Ryuji. The ordinary people are threatened by various crimes. A variety of characters play their role : Kazuki, a yakuza close to Ryuji like a brother, Megumi, a hot lady at a high-end club,Takada,a high-ranking ambitious yakuza of Goda-gumi,active behind the scenes. Ryuji stands up and dares to put himself in danger to bring the peace back to the people. [Episode 1] Ryuji Ogami, the leader of henchmen of Goda-gumi, the crime syndicate, appears at the coffe shop Ryu, which is managed by Yuichi and Hiromi Kaneda. They are the siblings and Yuichi is a junior of Ryuji. But Hiromi shuns him because he is yakuza and a disturbance for the shop. At that night, Ryuji goes to the downtown with his junior male peer, Kazuki, and is introduces Megumi, the hostess who has become the junior mistress of his familiar club. She remembers her dark past.On the other hand, Hiromi is saved by Mishima, whem she is given a hard time by small-time yakuzas. They begin to date and sleep together. But Mishima takes pictures of her nudity while she sleeps and disappears with her valuables. Some other day, he shows his evil character and demands to give him the password of her credit card and Ryu's gross profit by threatening her with the pictures. Hiromi has no one to talk with and tries to steal money from the shop. [Episode 2] Ryuji is doing exercise at a kick boxing gym for which he has been a member for a long time. Since he met Megumi, Ryuji cannot help thinking back his past. Kazuki, Ryuji's young associate, is waiting for someone at a Cafe called Ryu. The woman named Laura shows up. They have met through a dating website. Later that day, Kazuki and Laura are attacked by unidentified gang group. Kazuki gets severely injured and hospitalized. Laura manages to escape with injuries. Kazuki is furious and loses himself due to uncontrollable rage and sorrow. The attacking group is apparently consisted of young gangsters who have been robbing people of money as they see them on the street. They even choose police officers as their target and have already robbed them of their guns. To revenge for Kazuki, Ryuji goes to Hide, a tipster. [Episode 3] There is one fainthearted middle-aged man named Noborizak.He is troubled by men wearing suits at the back of some alley. Ryuji, a good-natured yakuza,helps Noborizaka and he carrys Noborizaka into Ryu. After a while Nomorizaka's daughter named Ryou comes there to pick him up. For some time, there is a peaceful time of the parent and child passing. But only Ryuji feels uneasy about the men. The next day Ryuji gets a call from Noborizaka. He says that his daughter Ryou is taken away by the men. Ryuji starts to have firm doubts about Noborizaka because he asks a yakuza like Ryuji for help and not the police. Actually the origin of the affair derived out of Noborizaka's love for his daughter Ryou.[Episode 4] It opens up with Shocking news on TV. Goda-gumi is in the conspiracy with some incumbent politicians, and involved in a corruption. Ryuji and others cannot believe it. But immediately after seeing the news, he receives a message from his group. It was Takada who set up the plan. Because of his strong rivalry with Ryuji, Takada used even Goda-gumi he belonged to. Moreover, Takada kidnaps Megumi as if to demonstrate his supremacy over Ryuji. Everything goes as Takada plans. Ryuji still cannot shake off the bitter memories of the past, memories of Megumi since he met her. To deal with these memories, Ryuji heads to the battlefield tonight.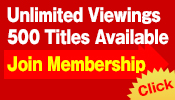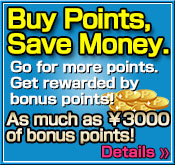 NOTICE:
Our website credit card payments can be processed in
USD
. The bank statement that you will receive will be considered as
USD
. The amount will be changed depending upon the exchange rate and charge of the bank. Thank you for understanding us