Female Combatants Battle

Product No.

AZGB-06

Director

Time

69 min | making 36 min

Release Date

2009/03/13

Label

Series

Genre

* We are stopping Distribution of Sample Movie. Restart schedule is undecided. We would appreciate your understanding in this matter.
▲close
Aoi Kono has sneaked into an evil organization named Dark-Mist, and she has been put to training as the female combatant No. 841 along with No.773 and No. 625 by their female instructor named O. After No.841 and others finish the hard training only aimed for terminating the super heroine named the Asteflare, who is rising against Dark-Mist, they head to a spot to fight against her. Those female combatants fight against the Asteflare with pro wrestling techniques which they have learned from the instructor O, but they're powerless before Asteflare. After the instructor O sees No. 841 and others, she joins the fight but she is ripped off her mask while she is fighting. Asteflare is so surprised and freezes when she looks at her face. Actually they used to be rival pro wrestlers as well as friends back in old days. After Asteflare becomes hesitant by the surprise, No. 625 takes the leading part, and they treat Asteflare harshly and capture her. After Asteflare is taken away to the base of Dark-Mist, she is tortured so harshly, and she is ripped off her mask. Reika as the instructor O is so agitated, but she desperately keeps her feeling inside and kills her emotion; and she continues to torture Asteflare more harshly. But No. 841 removes the restriction of Shoko(Asteflare), who has been holding the torture and seriously slumped. However, the other female combatants are at high alert and capture No. 841. No. 841 is seriously tortured, and she is put into a brainwashing machine... After Asteflare recovers her physical strength, she goes to rescue No.841 but she is confronted and attacked by the female combatants. She has so much hard time to fight against them, but she manages to beat them. And after that, a serious big fight starts between Asteflare and the instructor O.
▲close
◆Director Comment:It was the video settling my last shooting of 2008. I really appreciate all the actors who came together in the midst of the busy year-end. They really did a good job even though they're shaking in really tight and fitted thin costumes in the location under really low temperature. It seemed that their worst enemy was the coldness of the middle of winter. Yuri, Miyuki, Hibiki, Miki, Miyo and Miro, their acting was so good in playing the rare roles of the female combatants. Even though Asteflare is a heroine standing by justice, she's set as an sole enemy in this video. It's a kind of difficult role. But Manami really acted as hard as she could. I think that it became so enjoyable work with full of battles. ◆Staff Comment:It's really interesting. Not only the drama parts and the action parts were well balanced but also their following were so natural, so I never tired of seeing it. Actually I can say that it was good as female combatant's one, but if I considered as Aki-Battle one, I couldn't tell which one was which, so I really want to say that it should be clearly categorized either they should had created it as Aki-Battle one if it was set as Aki-Battle, or they should had created it as female combatant one if it was set as female combatant one. In the scene of the last battle on the wrestling ring, especially it was really fitting with the two heroines' pride and stories of wrestlers, so in spite of myself I said, "Losh!"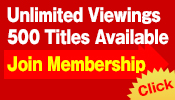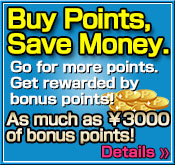 NOTICE:
Our website credit card payments can be processed in
USD
. The bank statement that you will receive will be considered as
USD
. The amount will be changed depending upon the exchange rate and charge of the bank. Thank you for understanding us