Setsuna the Punisher - Burning Action : Super Heroine Stories

Product No.

ZATS-03

Actress

Director

Time

74 min | making 37 min

Release Date

2009/04/24

Series

* We are stopping Distribution of Sample Movie. Restart schedule is undecided. We would appreciate your understanding in this matter.
▲close
Miss Setsuna Minamoto, she is a temporary worker belongs to private teachers employment agency "The Home Teachers." She is a lady with full of mysteries, who used to take a stand in a criminal organization as the Punishment Lady who undertakes jobs with money to behead her targets. And now Setsuna's boss is a guy called Mr. Sasuke Hyoudou. This guy had experience in taking a stand in underground world with Setsuna, too. Such two people decided to live for society after some incidents, so they set up the Home Teachers. And after two years since they set up it...one girl appears in front of Hyoudou. This girl is Miss Miyuki Nogami. She is a freshman in high school, and an intelligent girl like ones who take a top of nationwide mock exams. Also she is a genius level of hacker. She makes use of such skill and sneaks into top secret files of the Home Teachers, and she finds out the secret past of Setsuna and Hyoudou. Miyuki says,"I know about you very well. Setsuna was once called the Punishment Lady." Setsuna replies, " You mean, you sneaked into our secret files!" Then Miyuki asks, "Please kill both me and my father." Setsuna is perplexed with Miyuki's sudden request. Miyuki leaves after she hands a memo to Setsuna. After a couple of days later, Setsuna visits Miyuki's home and question her the truth. Actually there is a surprising fact!! There is a father who has practiced fearful experiment toward own daughter. And gradually the darkness swings into action!!
▲close
◆Director Comment:The second version of lives of the burning action heroine is shot as a real human heroine! This time our theme of the action is "Blown Away!" The chairs are blown away! The tables are blown away! And humans are blown away! Everything are blown away! It's a second time of ZEN Pictures for Miss Taki, and we fully gave her hard training during action rehearsal and we succeeded in completing the action superior to preceding work! And this time a fight against our cameraman Mr. Nagai is the first battle (Special Appearance)・the second battle is action against Miss Ayaka Tsuji・and the last battle is action against a person named Blue-Dragon, I can say that it's worth seeing without any doubts!! ◆Staff Comment:Contrary to a figure of Miss Ayaka Tsuji, her quite delightful and powerful action and her realistic acting were so remarkable, and there're comical and weeping scenes as well. Especially, I really want to recommend that her battle scene with Miss Arisa Taki acted a role of Miyuki, and also I do recommend Miss Ayaka Tuji's acting after the action. This work is really impressive.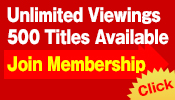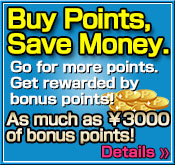 NOTICE:
Our website credit card payments can be processed in
USD
. The bank statement that you will receive will be considered as
USD
. The amount will be changed depending upon the exchange rate and charge of the bank. Thank you for understanding us