White Holy Warrior - Cure Angel CURE:01(Vol.1)

Product No.

ZARD-86

Actress

Director

Time

66 min | making 20 min

Release Date

2009/10/23

Genre

* We are stopping Distribution of Sample Movie. Restart schedule is undecided. We would appreciate your understanding in this matter.
▲close
Mutants, the Sicker spreads all over a city and starts attacking people. A nurse named Yuu Tejima is a girl who has a pure heart, and she cannot leave annoying people alone and rescues people attacked by the Sicker's mutants, Infu and Raybis. But she is infected by evil disease-causing bacteria, the Dark-Virus. Anyone who is spoiled by the Dark-Virus is supposed to become a mutant under subordinate of the Sicker, but Yuu's body doesn't react and as a matter of fact she beats against activity of the virus. A scientist, Dr. Morimoto sees the fact, and he chooses her as the Saint Warrior, the Cure-Earth as a sole way to resist against the Sicker. Other hand, Yuu's nurse senior, Akira Higuchi is taken away to a place of Raybis by patients who're turned into mutants. Akira is inserted the Dark-Virus into her body, but in that place Yuu rushes to rescue her and turns herself into the Cure-Earth. Excellently she beats Raybis. However, Akira, who is infected by the Dark-Virus, is desperately tormented to wriggle and is withed with devil's whispering...
▲close
Miss Yurin Yoshikawa and Miss Yuuka Inoue are experienced persons with action, so I asked them to handle difficult action one after another continuously without hesitation. Especially, Miss Inoue, a role of Infu took some acrobatic action as well, and she succeeded in bringing some impact on the screen. Miss Horii is so thin, but she really put everything she had into the long shooting hard action against the monster. This time she was so suitable for a role character of a pure hearted girl, and I think that such her act was spreaded all over the play. The figure with pure and innocent looked costume is also so charming. [Staff Comments] Here come cute, little heroines, Saori Horii and Yurin Yoshikawa. And, Yuuka Inoue is a charming heel in contrast. All characters in the drama have different, individual personalities, which you will simply enjoy. Horii plays the part of a cute, genuine heroine. Yoshikawa plays a strong-hearted, tough heroine. This contrast is what makes the story interesting. The story begins on Horii as she tries single-handedly to save someone who's been beaten by hoodlums. Watch for the fantastic actions... By Yuuka Inoue, especially. She plays really cool actions. Personalities, as well as costumes, are so strikingly unique and different. You'll enjoy their performance.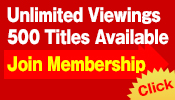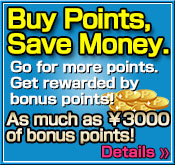 NOTICE:
Our website credit card payments can be processed in
USD
. The bank statement that you will receive will be considered as
USD
. The amount will be changed depending upon the exchange rate and charge of the bank. Thank you for understanding us