The Superheroine Saga - Fiery Girl Feliacion

Product No.

ZATS-05

Actress

Director

Time

62 min | making 11 min

Release Date

2009/12/25

Series

* We are stopping Distribution of Sample Movie. Restart schedule is undecided. We would appreciate your understanding in this matter.
▲close
Mitsuki Umino, world's top-level ballet dancer, has lost her parents in an accident and lives with her sister together. Her dance, although seemingly elegant and magnificent, has been criticized as emotionless with her reticent, single-hearted ballet. But, accepting all the criticism, she rejoices in being able to dance. Her only concern is that her sister Fuyumi is spending her life every day in bleak sentiments. One day, after a bickering with Fuyumi, Mitsuki wishes that she had power to make Fuyumi regain her ardent feelings like toward the bright shining sun. Then, in front Mitsuki emerges a specter calling herself Sun God Marten who claims to have given Mitsuki the burning power to let people with bleak hearts to regain hot minds. With this strange experience, Mitsuki returns home to find Fuyumi absent. As she hears Fuyumi's cries, Mitsuki finds the Ice Cold God Merquo restraining Fuyumi in a full nelson. Mitsuki runs up to Fuyumi to save her but strays into a strange warped space...
▲close
In this work of burning actions, we have used stunts in sequences where players are shown in full face. Playing the lead is Niina Kurio, making her debut in this production. A trained ballerina, who has studied ballet abroad, she displays her ballet skills in her actions. She looks dandy as she cuts poses, which is refreshing to watch. And, Haruka Ohshima has performed in full face the action sequences which highlight the whole production. Already an active action actress, she plays well in acrobatic actions, turning out dramatic, gorgeous action scenes never seen so far. Speedier actions performed gave our cameraman Nagai a hard time in catching up, so he remarked. Niina Kurio's maidenly performance, coupled with Haruka Ohshima's brisk actions, has added to making this burning action production a uniquely entertaining one. The high-level action scenes, you don't want to miss in this work.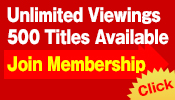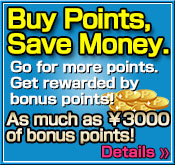 NOTICE:
Our website credit card payments can be processed in
USD
. The bank statement that you will receive will be considered as
USD
. The amount will be changed depending upon the exchange rate and charge of the bank. Thank you for understanding us