Giant Maid Robot VS. Tentacle Monster【English Dubbed version】

Product No.

ZARDF-88

Actress

Director

Time

70 min

Release Date

2010/01/12

Series

Salesform

* We are stopping Distribution of Sample Movie. Restart schedule is undecided. We would appreciate your understanding in this matter.
▲close
Angela and Emma, cosmic criminals, have come to the earth, chasing after a cosmic witch Barbara. Barbara tricks them, disbands the two and kills Angela miserably. Emma the Maid Robo is captured by Barbara who searches her body from top to toe. Houka Chikushi, who happens to pass by while making a short cut to hurry for her side work, bumps into them. Houka helps the Maid Robo out of her pinch and invites attacks from the cosmic witch. Tied up with Maid Robo, Houka fights off the cosmic witch, who, however, is so angered as to send the Tentacle Monster to revenge. Houka, slipping into the giant Maid Robo and driving it, battles with Tentacle Monster. But she has the risk of being hurt as the robot gets damaged, as if Houka herself has grown her body gigantic. The monstrous tentacles strangle her body as the poisonous venom hurts her. Moreover, the cosmic witch now sneaks into the driving chamber and torments Houka. How will Houka get away from the fix...!?
▲close
The battle between the giant Maid Robo and the Tentacle Monster. It was a very hard production, but we finished it in a pleasurable one. Sho Nishino, as the Maid driving the robot, played well in an enjoyable performance. Her resolute attitude in the driving chamber as well as her performance displaying her agony will surely charm her fans. We shouldn't miss mentioning Natsumi Aoi's tremendous efforts in her act of driving the robot, although her face won't be seen. Her actions presented in the gigantic set until the wee hours in the morning deserve special attention. She was just exhausted when the shooting was finished. We want to have as many people as possible watch Natsumi Aoi's hard work and Sho Nishino's sexy, cute performance.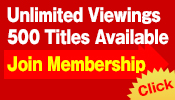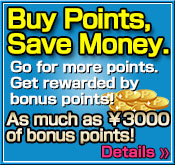 NOTICE:
Our website credit card payments can be processed in
USD
. The bank statement that you will receive will be considered as
USD
. The amount will be changed depending upon the exchange rate and charge of the bank. Thank you for understanding us