[On Sale at Heroine Tokusatsu Stores and Online] Special Defence Force Dyna Ranger Vol.2 - Mermaid[Rated-15]

Product No.

ZDLN-34

Actress

Director

Time

74 min | making 16 min

Release Date

2010/04/09

Label

Charactor

* We are stopping Distribution of Sample Movie. Restart schedule is undecided. We would appreciate your understanding in this matter.
▲close
Saori Mizushima's lonely fight to rescue her partner Maya Hino is interrupted when she is summoned back by the commander. What awaits her at the HQ is the shocking video of Maya dressed as enemy combatant, robbing and murdering civilians. Saori, who cannot believe what she saw, sets out to fight the evil forces Zofer again to save Maya, and while fighting the combatants, Saori notices there is a female one among them. "Could this be Maya?" She hesitates to attack, and even attempts to run away from the battle, when a herculean monster stands in her way! Saori transforms into Dyna Mermaid to fight the strong monster. However, the female officer Gahna shows up in the middle of the battle, to play a mind game with Saori, giving a hint as to Maya's whereabouts.... Confused and pushed to the corner, Dyna Mermaid is knocked out unconscious. Everything is going as Gahna the female officer planned.... Gahna injects a drug into Dyna Mermaid's body in preparation for brainwashing. Mermaid wakes up to find she is bound to a cross and wires are attached to every nerve of her body. Then Gahna and brainwashed Maya / Dyna Phoenix appear in the TV monitor before her. Gahna starts groping Maya, and the hand of Saori also feels the same sensation, as if Saori is touching Maya. Saori begins to feel uncomfortable as deep in her heart Saori has been attracted to Maya.... When Maya touches Gahna, Saori feels the sensation in her body. Bound Saori, getting remotely brainwashed, begins to listen to the tempting words of Gahna in spite of herself.... The black slime that changed Maya is now corrupting Saori physically and mentally.... [BAD END]
▲close
This is the second part of Dyna Ranger, a drama revolving around a cool heroine getting brainwashed, played by Miss Ruri Anno, who delivers edgy action and excellent acting. This time it is about remote lesbian brainwashing. The film's highlights include the lesbian drama of two girls separated and unable to help one another, played by Miss Anno and Miss Maki Mizusawa. Mizusawa-san is very attractive as the heroine pleasure tortured in combatant's suit, and Anno-san is also impressive as the heroine who gets cornered and finally brainwashed. Please enjoy watching cool Anno-san's Dyna Mermaid and her slow corruption by the evil female officer. Have a good time.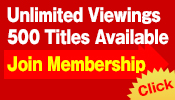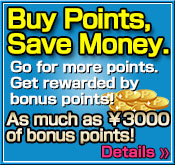 NOTICE:
Our website credit card payments can be processed in
USD
. The bank statement that you will receive will be considered as
USD
. The amount will be changed depending upon the exchange rate and charge of the bank. Thank you for understanding us