Fairy Captor Oka Vol.2

Product No.

ZARD-97

Director

Time

71 min | making 28 min

Release Date

2010/04/23

Genre

* We are stopping Distribution of Sample Movie. Restart schedule is undecided. We would appreciate your understanding in this matter.
▲close
Rou Hayashi the Adonis has been kidnapped by a fairy of the darkness! Ran Hayashi, Rou's sister, is angered by Oka who has sympathized with the fairy's past and failed to seal him off... This develops enmity between Oka and Ran! The beautiful girl Tomomi, doting on Oka, is jealous about Oka who longs for and sets out to rescue Rou Hayashi. A strange triangle relationship ensues among the girls... And, the fairy of the darkness, afraid to be sealed off again, uses a fairy of curing to clinch Oka's body that is yet half-developed as a woman, with a snaky and greasy tentacle which all girls of puberty detest the most. Oka, now stripped down to only a reinforced leotard, which has been developed and specially made by Tengenji Concern of Tomomi Tengenji's family home, lets out cries for "help!"... A battle follows between the agony-stricken girls and the vicious fairies.
▲close
In this sequel episode of Hana Sakura the Fairy Captor and middle-school heroine, the heroine gets into a lot of pinches and actions. This episode ends up with the leading character talking the bad fairy into changing his mind. It also depicts the leading character's mental growth. It would be no exaggeration to say that in this work the world of Sousuke Higashimura has so profusely been visualized. Also, you mark the lily, dramatic friendship between Tsuzuura and Rishika Yuzu. Enjoy the middle-school heroine's drama that is a little comical and stoic as well.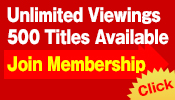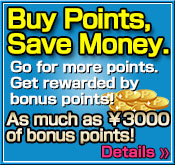 NOTICE:
Our website credit card payments can be processed in
USD
. The bank statement that you will receive will be considered as
USD
. The amount will be changed depending upon the exchange rate and charge of the bank. Thank you for understanding us