Gravure Idol Overcoming Crises! - Codename Minerva Neo : Cold Blood Hitodeisma

Product No.

CGBD-37

Actress

Director

Time

70 min | making 25 min

Release Date

2010/08/13

Charactor

* We are stopping Distribution of Sample Movie. Restart schedule is undecided. We would appreciate your understanding in this matter.
▲close
Though severely wounded and quite exhausted, she is helped by her friend and police detective Sawajiri, and starts to reveal everything.... And she has to free the brainwashed beautiful girl Rei Mitsuki, who has the supernatural power called Force, from the clutches of evil. Now brainwashed Rei confronts Hina together with a starfish monster Hitodeisma, and she attacks Hina using evil Force that strangles her neck, and electric shocks that hit her injured left breast. Hitodeisma's starfish attack blinds her with the monster's starfishes sticking to her face mask, and the cunning monster Hitodeisma beats up Hina / Minerva, delighting in his sneaky attack on her.... Minerva passes out, is captured and brought to the lair of the organization, and she is tortured by the enemy who wants information about MISS or The Mystic Integral Secret Service (hidden perfect secret service). Hitodeisma shrinks himself to microscopic size, enters her body through the mouth and becomes a parasite torturing her from inside. Hina's trained body starts to twitch, as she is almost driven crazy because of the unbearable pains that are more than her body can take.... In the meanwhile, hearing the cry of tortured Hina, Rei still doesn't know what to do, wavering between good and evil. Hina Kyujo is in great peril now, and the only one who can save her is Rei, or the last remnants of her conscience....
▲close
One of the second part's highlights is naturally the great heroine-in-peril scenes and Miss Sho Nishino as the strong-willed heroine, who attempts to rescue the girl with supernatural powers, in spite of her injured left breast. Miss Rishika Yu as a tormented little girl is also fantastic with her excellent, transparent performance that will instantly attract audiences. The intriguing interactions between a grown-up woman played by Miss Nishino, and a lower-teenage girl by Miss Yu have greatly contributed to making this film something unique and different. The filming was blessed with good weather, and I believe you will love the two girls' great drama told against the backdrop of Mother Nature.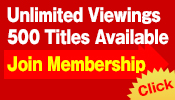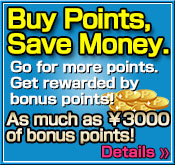 NOTICE:
Our website credit card payments can be processed in
USD
. The bank statement that you will receive will be considered as
USD
. The amount will be changed depending upon the exchange rate and charge of the bank. Thank you for understanding us