Malicious Video Message

Product No.

ZMX-19

Actress

Director

Time

71 min | making 15 min

Release Date

2010/08/05

Label

Series

Salesform

* We are stopping Distribution of Sample Movie. Restart schedule is undecided. We would appreciate your understanding in this matter.
▲close
One day close to the new year, Yusuke, the husband, who has long wanted to have an audio room all to himself, moves to a new house which he has chosen half forcibly. In the basement is a drab room made of brick walls. Yusuke has a high hope to get the room renovated. Motoko, the wife, is not so happy with the bizarre air of the room. Motoko finds a dust-covered video camera. On playing back, there goes a strange woman, talking to the camera. It appears to be a video letter left by the former resident. Motoko feels a certain fear while drawn to her disjointed talk in the video. The couple then realizes a weird fact. The place the video was taken is exactly this room, and the time indicated on the picture shows the time of day when the couple has already moved in. In the picture, the woman keeps her talk and behavor just nonchalantly. It must be that an insane woman has sneaked into the house while the couple was away! To make sure, the man and wife goes out on a one-night trip, with a hidden camera running in the room. On returning, they hurry to view the video to discover a strange phenomenon here and there. The same woman is there. So, she must be in this room. Yusuke steps out of the room to report the case by phone to the police. Left alone, Motoko finds out the video restarts of its own to play. There appear the two of themselves jut entering the room happily. Motoko is confined alone in the room, then she is met by...!?
▲close
This was my first production of a horror story, while I've shot many other works. Just like scriptwriter Mr. Hayama, I rarely see horror films because I'm so easily scared (laughter). So, with such two of us coupling up, can we make a real horror story...? Despite the worry, though, this closed-room story has gotten to a very attractive start from the plotting stage. It's thrilling to see how Motoko's mind goes though conflicting turns, and that has made shooting and production so exciting. Among other things, Hasegawa, Takeda and Noguchi on the cast performed with gust and made the production more exciting. Especially, our heroine Hasegawa has really impersonated the poor Motoko, showing her fear, sorrow and delicate stage business of the character. Enjoy to your heart's content the horror and the loneliness Motoko felt until the end.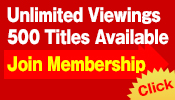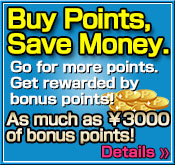 NOTICE:
Our website credit card payments can be processed in
USD
. The bank statement that you will receive will be considered as
USD
. The amount will be changed depending upon the exchange rate and charge of the bank. Thank you for understanding us