Hyper Sexy Heroine NEXT - Mysterious Thief Falcon

Product No.

CHSH-05

Actress

Director

Time

77 min | making 25 min

Release Date

2011/10/14

Series

Charactor

* We are stopping Distribution of Sample Movie. Restart schedule is undecided. We would appreciate your understanding in this matter.
▲close
Beautiful sisters Maika and Arisa are Mysterious Thieves Knight Falcon collecting their dead father's jewels scattered around the world. They are retrieving the heirlooms the corrupt millionaires unlawfully gained by stealing them back. However, a millionaire Mikoshiba hires a mysterious female thief named Panther in order to catch Knight Falcon and take back the jewel. After capturing the younger sister Arisa, Panther makes Maika run in the street in a humiliating swimsuit, and orders her to fight Mikoshiba's henchmen. Then Panther enjoys humiliating Maika's gorgeous body in front of Arisa in a lesbian fashion. But Maika and Arisa manage to barely escape from Panther, who, left alone, is betrayed by her partners. Mikoshiba's gangsters, resentful of Panther for letting Knight Falcon escape, tie her up with a straw rope and punishment her body with a whip, making her cry and moan. Now Panther is in a pinch, but she is saved by none other than Maika. As a female thief Maika feels a special kinship with Panther, who is in trouble but does not entirely deserve it. But the gangsters become greedy, and in their attempt to get the jewel they murder Mikoshiba. Then they capture Maika and Panther, and subject their irresistibly erotic and sexy bodies to humiliating tortures. In the meanwhile, Arisa sets out to rescue the imprisoned Maika, while Maika and Panther get relentless whipping on their bodies. Now, what will become of the three female thieves!?
▲close
It's been a long time since last time I made a film about female thieves, so filming this work was a very refreshing experience to me. As the story takes place in a city at night, most action scenes were filmed on the night streets. The city's mysterious, neon-lit environment made the female thieves played by the beautiful leading ladies look even sexier, just like real hyper-sexy heroines should look. Three heroines are played by the talented actresses, very sexy Ai Sayama, Manami Tanaka, who is also a high school student in real life, and up-and-coming star Maya Maino. All girls look great in leotard. The film's highlights include the whipping torture scene of the female thieves. Due to filming time restraints, they had to really get whipping on their bodies, and as a consequence the scene is powerful with the authentic performances from the girls trying to endure the pains. Let's root for three talented girls who have just started their promising careers.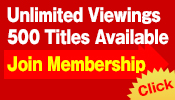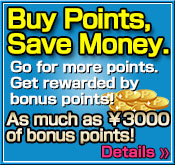 NOTICE:
Our website credit card payments can be processed in
USD
. The bank statement that you will receive will be considered as
USD
. The amount will be changed depending upon the exchange rate and charge of the bank. Thank you for understanding us