Burning Action Superheroine Chronicles Jeanne 3

Product No.

ZATS-15

Actress

Director

Time

87 min | making 26 min

Release Date

2012/06/08

Series

Genre

Charactor

* We are stopping Distribution of Sample Movie. Restart schedule is undecided. We would appreciate your understanding in this matter.
▲close
Once, the fighting unit called the Jeane3 fought against the Devil Army, and lost their lives in order to protect the earth. Dr. Iwai (means a well made of rock) is one who led the Jeanne 3. Now he is about to arrange the new Jeanne 3 in order to fight against new threat called the Undeader. A girl named Izumi Aoka (means deep blue fountain) has become first adapted fighter and she's fighting as the Jeanne-Blue. Now she meets two new adapted fighters; one is Hikaru Kouga(means shining Hwang) as the Jeanne-Yellow, and another is Sakura Momodo(means cherries along with full of peaches) as the Jeanne-Pink. But Isumi Aoka as the Jeanne-Blue finds out that they're still the first year of senior high school, and refuses to fight with them. In addition to that, one day, Sakura cannot become the Jeanne-Pink because of some fearful hesitation, so that the incident accelerates Isumi's claim and also causes a spilt in friendship between Sakura and Hikaru. Hikaru now desperately wants to put such Isumi to shame, so she solely goes to fight against the enemy's four devilish kings that are also old guards of the Undeader's female cadre. But Hikaru seriously gets the slashing attack and gets damaged, and she's defeated and totally captured and then she is put into sublime torture. Izumi as the Jeanne-Blue notices it and goes to rescue Hikaru, but contrarily Izumi is harassed by Genot because Hikari is in hostage, and Izumi is driven to the wall. But Sakura as the Jeanne-Pink calls up her courage, and with big-miracle-activity the two fellows are rescued. And now they fight against Genot and the four devilish kings, while they're covered all over with wounds.
▲close
This is the Burning Action one, but I believe that not only the action but also the friendship and the pinch scene filled this work with a lot of highlights. For example, I fond of the pinch scene where the Yellow solely fights against the four devilish kings in order to put the Blue to shame, but she alternatively gets a deadly technique by the four devilish kings and she bears these techniques with clenched teeth. But she loses all the strength and then she is totally captured. Please pay attention to enthusiastic performance of Miss Yuki Yamanaya as the Yellow's role. And also Miss Manami Yoshida. She played the Pink's role which was very difficult one I believe because the pink occasionally showed fear to fight but she went to rescue her pal the Yellow, while calling up her courage. But Miss Manami Yoshida splendidly played the role like that. Especially, it's good performance to see when she's refused by Hikaru as the Yellow and she became close to tears. And last, Miss Ayumi Asaka who played the Blue's role. Of course, Miss Yamanaka as the Yellow and Miss Yoshida as the Pink got psyched up with acting and action. But in addition to that, acting and action of Miss Ayumi Asaka sharpened this work very well. Please take a look at the brad-new Jeanne 3 that is full of charm and action of each one of three girls.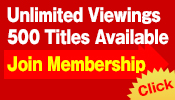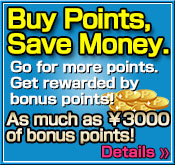 NOTICE:
Our website credit card payments can be processed in
USD
. The bank statement that you will receive will be considered as
USD
. The amount will be changed depending upon the exchange rate and charge of the bank. Thank you for understanding us