[OVER-15] Exciting Heroine Mighty Ami

Product No.

WEHD-02

Actress

Director

Time

78 min | making 9 min

Release Date

2008/10/10

Label

* We are stopping Distribution of Sample Movie. Restart schedule is undecided. We would appreciate your understanding in this matter.
▲close
[*You must be over 16 years old or the legal age of the jurisdiction in which you live to watch this movie.] The diabolic crime syndicate Hunter Crow assaulted Dr. Kusanagi, the developer of a new inventive device, Space Element Constructor. Unable to locate the invention, the syndicate allowed the doctor to commit suicide. Nishigami, the leader of the syndicate, spotting a photo carried by the doctor, eyed Ami, the doctor's daughter. Ami Kusanagi, living alone from her father for some years as a coed, is now abducted by Nishigami's underlings. Questioned about where the Space Element Constructor is located, Ami get her body pierced with needles all over but is unable to confess because she knows nothing about it. With the torture electricity running through her body, she hears her father's voice suddenly through the earrings she wears. "If you have the will to fight back, I want you to shout out 'Mighty Flash'..." The Space Element Constructor has been embedded in her body since she was hospitalized after a serious traffic accident she went through. Ami is now transformed into Mighty Ami. Hunter Crow has sent out a strongman pursuer called Dragon Hunter after her. Bouncing off Ami's attack with his hard armor, Dragon Hunter overpowers Ami by crunching at her with the powerful gigantic jaw. Ami perseveres the biting tortures and keeps protecting the device's secret. Angered Dragon Hunter has now turned into a giant and swallows up Ami. Mighty Ami is now in a fix. Will she ever succeed in beating the giant Dragon Hunter!?
▲close
The Must-see is nothing but the fight with this gigantic Dragon Hunter. Facing the tall Saeki, Dragon Hunter never pales, banging and coiling the tail, slinging and stomping. It abounds in such a variety of attacks. The way it swallows Ami through its big mouth is something you never dream one girl can perform alone. From the head first, and then from the feet, it swallows in different ways. The costume is perfect for the 170-cm tall Saeki, making the bouncy figure look so sexual. She has done well with hard, risky actions like slashing down the spine with sword, tumbling in the air, etc., also finishing with gallant reacting. With the good acting performance, the production is over 70-minute long, a little longer than usual. Never miss this work of art we take great confidence in.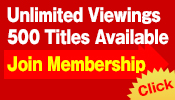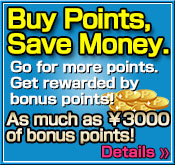 NOTICE:
Our website credit card payments can be processed in
USD
. The bank statement that you will receive will be considered as
USD
. The amount will be changed depending upon the exchange rate and charge of the bank. Thank you for understanding us