Masked Beautiful Fighter Lumiere

Product No.

ZDAD-53

Actress

Director

Time

73 min | making 32 min

Release Date

2013/03/22

Charactor

* We are stopping Distribution of Sample Movie. Restart schedule is undecided. We would appreciate your understanding in this matter.
▲close
A girl named Akira Kogetsu(means a crystal on the shining moon) has been appointed from the founder Lumiere Kyoko Kouya(means a shining glass arrow) who's also the class teacher, and now with Akira's friend named Akane Himura(means the red raising sun over a village), Akira as the second generation Lumiere fights against evil creatures to protect girls on the street. But one day, a witch named Dorule revives even if she was sealed by the founder Lumiere, and now the witch plots to get even with the founder Lumiere. The second generation Lumiere has a close game to the botanic evil creature named the Cell-Man, but she somehow defeats it. But she is no match for Dorule who has completely restored. And she is beaten up and captured. Kyoko as the founder Lumiere hears about a crisis of Akira from her friend Akane who now knows Akira is the Lumiere, and Kyoko goes to rescue Akira (the second Lumiere). But what is waiting for her is Dorule who changes herself into the second Lumiere. Lumiere doesn't notice it and gets a poison shot, and she gets beaten and captured, and receives fierce torture. On the other hand, Akira is rescued by Akane, and both of them go to rescue Kyoko, but Dorule has gained the evil magic power and created a vicious skull which can suck saint light comes from a source of power of Lumiere, and Dorule snatches power of the two heroines. Well, what kind of fates are waiting for the two Lumiere whose fighting power has been taken away!
▲close
Please enjoy co-appearance of three heroines by Miss Shiori Kawana after a long time, and fresh girls Miss Akua Otsuki and Miss Miyu Nanase. I bet many people will be surprised to see Miss Akua Otsuki who looks like a grown-up even she's in the ninth grade when the shooting was taken place. From beginning to end, there are the pinch, the pinch, and the pinch. And please enjoy a little bit lesbo taste of the Masked-Lovely Girl Fighter Lumiere.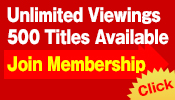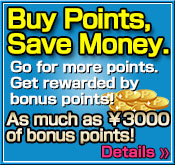 NOTICE:
Our website credit card payments can be processed in
USD
. The bank statement that you will receive will be considered as
USD
. The amount will be changed depending upon the exchange rate and charge of the bank. Thank you for understanding us