Female Combatant Story Bandobure

Product No.

ZDAD-55

Director

Time

76 min | making 25 min

Release Date

2013/04/26

Charactor

* We are stopping Distribution of Sample Movie. Restart schedule is undecided. We would appreciate your understanding in this matter.
▲close
The purpose of Mad, the evil organization fighting Sangunbar, is only one: to conquer the world! Women fighters are sent in time and again to harass Sangunbar. But, the women fighters are no match for Sangunbar, who keeps beating them. The woman cadre of Mad, to recruit more new fighters, kidnaps candidate women from town and brainwash them to become woman fighters. Those turned into woman fighters from general works challenge Sangunbar and lose their lives miserably. Meanwhile, woman engineers feed their peers to Mad Cobra to create the strongest monsters ever. Then, Sangunbar shows up! He has come to explode Mad's base. Women fighters surround Sangunbar to stop him and run him down gradually!
▲close
The theme this time for this story of woman fighters is fallen woman fighters. They go up to Sangunbar one after another, regardless they are beat. It's a sad sight to see all of these woman fighters get slugged, beat, crushed in agony and die miserably. It's the fate of lowly fighters who are trained to charge with the slightest chance of inflicting damage to their opponent, with much less regard to winning. This time, there is no close-up shot of woman fighters. All woman fighters (excepting for the woman cadre) are shot as they go down, slugged, beat and crushed by different attacks and weapons. So, if you can't take that, be careful not to watch.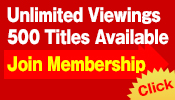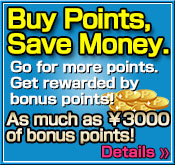 NOTICE:
Our website credit card payments can be processed in
USD
. The bank statement that you will receive will be considered as
USD
. The amount will be changed depending upon the exchange rate and charge of the bank. Thank you for understanding us