Sexy Heroine Ophelia

Product No.

CGAD-23

Actress

Director

Time

75 min | making 16 min

Release Date

2008/11/14

Series

* We are stopping Distribution of Sample Movie. Restart schedule is undecided. We would appreciate your understanding in this matter.
▲close
Bionoid Ophillia is created to devote her entire life to the mission of protecting the royal family of Planet Alphonse. However, because of an attack from Gulfjade, a humanoid evolved out of an insect, the planet's people are facing the danger of extinction. Ophillia is put in a life-support capsule and rocketed into the outer space by Excella, the scientist creator of Ophillia, but LeDip, the leader of Gulfjade, tracks her down to obtain The Ark Project, the classified information about the planet that is hidden inside her body. Ophillia travels to the Earth, of which environment is congenial for her, but soon her enemies arrive there too. She defeats LeDip's minion named Riffnogaldo easily, but Riffnogaldo, though much weaker than Ophillia, lays an egg inside her body. After the battle Ophillia confronts her real enemy LeDip, but Ophillia suffers a severe pain in the stomach and she is in no condition to fight. LeDip spews slime on her to deprive her armor of its protective power so that he can take out the egg from her body together with the secret information of the planet. Ophillia struggles covered with slime. LeDip captures her using spider's thread, inserts his leg that sticks out from the back under the armor she wears, and stuffs a fallopian tube down her throat to feed the egg inside her body. With her hands and legs swallowed by the huge insect, Ophillia loses her bodily information and the power to fight back. That is when the voice of her creator Excella echoes in her mind when it is thought she has lost her memories….
▲close
Ms. Yamanaka looks perfect in her cyber sexy costume here though this is supposedly her first acting experience in her life. She looked nervous at first, but as the filming went on, she was very natural and real as the beaten-up heroine, and looked like a seasoned professional in her fantastic performances. I could have watched her forever, admiring her wonderful acting as I was sitting before the monitor, so I often had to let the camera roll on a while. Cute-looking Ms. Yamanaka can be very cool if she wants to be and I believe she will make a great success in the future. And don't forget checking out these scenes, one where the heroine is covered with slimes, and the other where a spider's leg slips inside her costume. Also, she is so sexy in the opening scene in which she is wearing a silver swimming suit in the capsule, and also the clothes-changing scene in which she changes into casual clothes after getting to the Earth.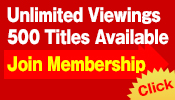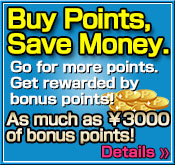 NOTICE:
Our website credit card payments can be processed in
USD
. The bank statement that you will receive will be considered as
USD
. The amount will be changed depending upon the exchange rate and charge of the bank. Thank you for understanding us