Shery Heart - Psychic Space Princess [Ratd-15]

Product No.

WXXD-01

Director

Time

70 min | making 25 min

Download Release Date

2009/02/05

Label

* We are stopping Distribution of Sample Movie. Restart schedule is undecided. We would appreciate your understanding in this matter.
You can download indefinitely.
▲close
In the near future, ... Two squads women, equipped with special capabilities and state-of-the-art weaponry, are on board the gigantic freighter navigating the cosmic space. They are the Psychic Warriors dispatched to protect the crew's safety and vessel's safe navigation. One of them, Mia Elis, excels in teleportation between cosmic spaces, with expertise in IT systems and mechanics. Sherry Verlington has lost her memory because of a mishap in the cold-sleep device while returning to the earth. Two are now confronted with another trouble; the vessel has been infested with a myriad of alien tentacles!! Completely isolated in the cosmic space, the two heroines are in a fix!! With her psychic power sealed, Mia is held hostage by the tentacles! Sherry goes for her help and comes across the Tentacle Monster!! Sherry fights for her life in desperation, as her special power lost in rage gradually returns in full strength to overcome the enemy. But, Mia's special reinforced costume has been torn to pieces, and the tentacles assault, grope and finally infiltrate her body all over. And now, with her body owned by the tentacles, Mia tries to assimilate Sherry who, even with her strong might, just cannot kill her. Mia's tentacles pounce relentlessly upon crying Sherry.
▲close
We've had so many ideas and requests turned in from our fans, and I have tried to take advantage of as much of them as possible to make it a special production of tentacles, for the tentacle fans by the tentacle fans. Within the limited budget and time, I wanted to depict the tentacles' lively, animatoronic actions and the fearsome onslaught of surging tentacles. And, the charming characters of the two heroines. Your heroines, whom you've fallen in love with, are about to be cornered miserably in a fix. That's the kind of attractions of the story that I try to picture. Also, I wanted to play up how the heroines fall on their face mentally, by blowing up on the image. The two heroines have gallantly lived up to my expectations. So, don't miss it and turn in your opinions freely, if you will.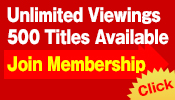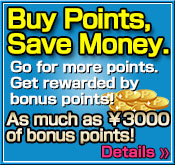 NOTICE:
Our website credit card payments can be processed in
USD
. The bank statement that you will receive will be considered as
USD
. The amount will be changed depending upon the exchange rate and charge of the bank. Thank you for understanding us