Cutie Idol Wrestling BATTLE02 - Devil

Product No.

CGBD-11

Actress

Director

Time

60 min | making 13 min

Download Release Date

2007/05/15

Series

* We are stopping Distribution of Sample Movie. Restart schedule is undecided. We would appreciate your understanding in this matter.
You can download indefinitely.
▲close
One day Reijiro Takamiya, the strongest successor of Takamiya Ryuusatujutsu, was shot by unidentified man. The revenge started that day. Years later, Youka Takamiya, the user of Takamiya Ryuusatsujutsu, was working as a bodyguard of Yakuza to obtain the treatment cost for her father, Reijiro Takamiya. But she was attacked by a mysterious group of man wearing black and forced to participate in the illegal fighting event UFA. Youka easily defeated the black men by the technique succeeded from her father, but there appeared Ryugen Sayama, her father's old friend who was promoter of UFA and he showed her the difference of the ability. She diceded to participate in UFA as Devil to save her father by its prize money. On the other hand, Kunika Sayama, the daughter of Ryugen, had participated in UFA a years ago as Phantom, and she came to get the champion belt in a year. Soon, Youka and Kunika played against each other in first round of UFA Altimate Tournament by the artifice of Date, a magnate in UFA executives. After the intense fight between them, there happned an appalling tragedy. What was the purpose of Ryugen? What did Date plan to do? Who would win? Now the bell of the hardboiled action drama produced on the square ring finally rang.
▲close
The starring actresses shows the powerful and difficult techniques which they had finally obtained after practices. Please keep your eyes on the fierce battle on the ring shot by the varied camaera work.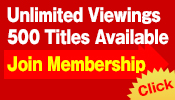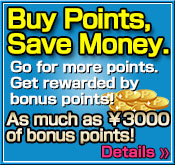 NOTICE:
Our website credit card payments can be processed in
USD
. The bank statement that you will receive will be considered as
USD
. The amount will be changed depending upon the exchange rate and charge of the bank. Thank you for understanding us