Star Decker

Product No.

WEHD-06

Actress

Director

Time

63 min | making 18 min

Download Release Date

2009/01/13

Label

* We are stopping Distribution of Sample Movie. Restart schedule is undecided. We would appreciate your understanding in this matter.
You can download indefinitely.
▲close
Mari is Star Decker, a female agent whose job is catching space criminals. One day, in an undercover investigation to capture the space drug lord, Mari gets a tip on a drug deal in progress, and arrests the suspect. The top officers dislike her aggressive way of fighting crimes, but Mari succeeds in getting information from the suspect. What she didn't know is that there is a far more sinister plot going on behind the truth of the case! Her boss, bribed by the crime syndicate, drugs her with a sleeping pill and Mari is locked up together with the suspect. Now her life is on the line as the mastermind of the organization hires an assassin "Cleaner" to take her out once and for all. She bravely faces and fights Cleaner, the assassin who would not die, but ruthless Cleaner keeps beating up Mari. Can she really defeat Cleaner, the immortal killer?
▲close
Our new film may look a little unique as this time we have focused more on gun action. We also took great care to recreate the world of police drama in making the film. The star is Miss Yuuho Kitada, perfectly cast as the sexy agent and she looks great in her scanty costume. ◆Staff Commnet:Looks like Matsuura is at his best in his own world. That's what I'd thought before I saw it. Why, it turned out I liked the "Run-and-chase" scenes, with the costumes inevitably a la Matsuura. The story develops in tempos strikingly different from the previous ones. Yuho Kitada, not a ravishing beauty, is so well-proportioned and performed fantastically well. She sure is bound to be a finer actress in the coming works. Her actions are not as bad as they say. Running very fast, she must have good reflexes. Yuho Kitada is so caring and hangs in well. Count on our looking for you next time.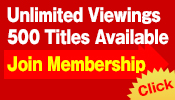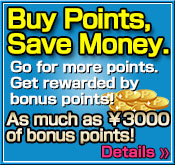 NOTICE:
Our website credit card payments can be processed in
USD
. The bank statement that you will receive will be considered as
USD
. The amount will be changed depending upon the exchange rate and charge of the bank. Thank you for understanding us