VITAL GAME3

Product No.

AZHD-03

Download

2160YEN / 2160PT

 [Viewing Limited For 7 Days]

750YEN / 750PT

Actress

Director

Time

77 min | making 16 min

Download Release Date

2009/04/22

Label
You can download indefinitely.
This movie can be played only by a new player called "SP PLAYER". You be sure to install "SP PLAYER" and check the test movie, please.

▲close
In front of Kaori pops up Mako who's supposed to have died. Kaori rejoices, but Mako drugs and kidnaps her. Mako has had her mind replaced by Zeus. But, former memories remain in Mako, and she keeps fond thoughts of Kaori and asks Kaori to become her own. Kaori rejects, whom Mako puts to torture to persuade. Meanwhile, Zeus has applied for the next battle. Then, Yuria Hoshino, a confident wrestler, comes around and seeks to fight along with Kaori. Balas goes out to save Kaori with Yuria but loses her life in a battle with Zeus after successfully rescuing Kaori. Now with Balas dead, Mako's mind is of a separate person. And, Zeus, the head of the enemy, is ready for the battle, opening up a fierce fight for Kaori and Yuria. In the middle of the battle, Mako's mind goes through a change, and the story proceeds to a grand finale.
▲close
This is the third of a series. The story develops around the main character of the series, Maya Azuma as Kaori. Yukari Saeki as Yuria, the first timer in the production, is new to actions and was a little up tight at first in shooting. As she got familiarized with co-players, she began to hang in well in the wrestling sequences. Momo Kasuga, who died in the first episode, has come back in this story as Mako. Her exchange with Kaori is fantastic and very impressive. All members have done well, each doing her part really good, making each character stand out in a fine production. The third in a series. Don't miss it.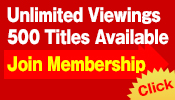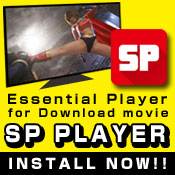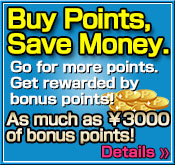 NOTICE:
Our website credit card payments can be processed in
USD
. The bank statement that you will receive will be considered as
USD
. The amount will be changed depending upon the exchange rate and charge of the bank. Thank you for understanding us