Super Metal Beaut Vol.1

Product No.

ZARD-98

Actress

Director

Time

66 min | making 30 min

Download Release Date

2010/03/30

Series

Genre

* We are stopping Distribution of Sample Movie. Restart schedule is undecided. We would appreciate your understanding in this matter.
You can download indefinitely.
▲close
A queen of the Wicked-Evil-Based-Nation has revived, and she takes out the gigantic-grudge-riding beast and plots world domination! Although a girl named Himiko Godwarrior fights against it, she gets seriously injured. But now she is brought to life as a cyborg "HIMIKO(it's a same name as an ancient queen HIMOKO in Japan)"! Her lovely younger sister, Yayoi(means an ancient period when a queen HIMIKO lived) also controls a mechanical vehicle called the Skyral-Ship, and helps HIMIKO. HIMIKO unites her fists to transform herself into a cyborg and succeed in beating the army crops, however, simultaneously she is in pain and gets damaged with the leser beams emitted by the gigantic-grudge-riding beast and she is driven into a crucial situation...But suddenly, from the Skyral-Ship controlled by her younger sister, Yayoi, a gigantic robot named "The Metal-Viewuirt", its hands-and-feet and body jump out and unite with HIMIKO. Now she transforms herself into the head of the gigantic robot, controlling it, and she succeeds in beating the gigantic-grudge-riding beast! But Himiko Godwarrior loses the happiness as a woman personally and feels suffering for living as a cyborg...
▲close
Not like many animation films, it's an on-the-spot shooting version of a gigantic unifying robot work, this time. Unlike the usual action ones, the composition of the greenback and editing work of CG shooting of the miniature models were so complicated. But it became a really good work thanked to its difficulties. Probably, the performance of the leading actress, Miss Shou Nishino, and another actress, Miss Rishika Yu supported it well, too. Also please pay attention to endurance of Miss Shou Nishino who challenged sword fights in earnest, for the first time. The collaboration of the performance between Miss Shou Nishino's sexy heroine figure and Miss Rishika Yu's fairy like figure is so exquisite. This is a work which is different from ordinary textures, so please take a look and enjoy it!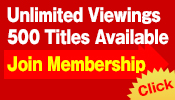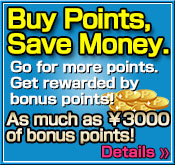 NOTICE:
Our website credit card payments can be processed in
USD
. The bank statement that you will receive will be considered as
USD
. The amount will be changed depending upon the exchange rate and charge of the bank. Thank you for understanding us