Magnet Warrior Magnizer 1 (Episode 01-02)

Product No.

ZATS-01

Actress

Director

Time

74 min | making 35 min

Release Date

2009/01/23

Series

Charactor

* We are stopping Distribution of Sample Movie. Restart schedule is undecided. We would appreciate your understanding in this matter.
▲close
Episode 1: An ancient civilization is said to have been immersed under water by the power of God when an empire plotted to take possession of the earth in the earliest times. Kenichiro Ichinose has been appealing that the Jamu Empire will be restored in the near future and will perish human beings. But his point of view is ignored and he is forced out of the academic society. There appears a woman who believes in his point. She is Keiko who is to be united with Kenichiro later. To prevent Jamu Empire from being restored, Keiko and Kenichiro work together in the development of Magna System. Meanwhile, Queen Hydra who holds the key to the restoration of Jamu Empire speeds up the recovery of Soul Crystal, the mass of Emperor Jamu, by collecting fragments dispersed in various areas on earth by God. And time goes by, Akina, the daughter of Kenichiro, has turned into Magna Aqua with the force of Magna System and has been engaged in battles... Episode 2: Hikaru, who has mastered the Magna System that Kenichiro developed, unites with Magna Flair and Akina into Magnizer 1 and succeeds in defeating Cancer that Hydra created. For Akina the being of her step-sister Hikaru is a joy but the fact she can't become Magnizer 1 herself brings up a dilemma as she has been undergoing Magna System-related training. Meanwhile, losing her mother Keiko, Hikaru gets to know why she approached Kenichiro. And the second Hydra-created enemy appears in front of Akina who has doubts about the meaning of her existence. She decides to fight saying to herself "this will be the final battle"...
▲close
Under the theme of a specialized action series, we asked both actresses Misato and Tsuji to prepare for the production with special physical training for two months. Using stunt doubles for them was an option. But, believing in their high physical capability, we stuck to them. As a result, the action sequences turned out to be the real McCoy without using stunt doubles. Especially, Tsuji's actions after she's merged into Magnizer 1 were super, even without sound effects. And, in the 4th episode in the second series, we'll have the last battle with Onodera, for which we have plenty of time for training to prepare to make it the art of an action work worthy of the last battle.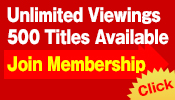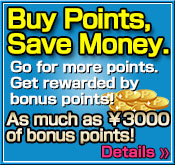 NOTICE:
Our website credit card payments can be processed in
USD
. The bank statement that you will receive will be considered as
USD
. The amount will be changed depending upon the exchange rate and charge of the bank. Thank you for understanding us