Ruby Knight

Product No.

WEHD-05

Actress

Director

Time

63 min | making 11 min

Release Date

2009/01/09

Label

* We are stopping Distribution of Sample Movie. Restart schedule is undecided. We would appreciate your understanding in this matter.
▲close
In the comic world masked heroine Ruby-Knight has been fighting against a wizard named Kiruru. But one day Ruby Knight is blown away from the comic world into the real world by Kiruru's evil magic... The girl who comes from the comic's fantasy world feels everything is so strange in the real world. On the other hand, actually, thirty years ago, the wizard Kiruru also has been blown away into the real world because Kiruru fails to control the evil magic. But Kiruru has already strengthened the evil magic in order to fight against Ruby Knight who is going to come and kill Kiruru someday. And Ruby Knight fights against Kiruru again in order to rescue a friendly human being whom she has met in the real world. Although she fights against combatants who have been brainwashed by Kiruru and fights against an evil monster which has been created by the magic power, she is driven into a deadly corner by some mean ways. Ruby Knight is bound and ripped off her mask and is exposed her true character, and she is tortured to confess the location of a secret treasure hidden somewhere in the fantasy world. Her costume is totally torn apart by hard whipping, and the skin of the female warrior which anyone never sees is exposed. She tries to bear her shame desperately, but by electric torture her eyes turn into white... However, fortunately, she can get her golden opportunity to flip the situation over and she can succeed in driving Kiruru into a deadly corner after she fights one more time. But she is going to be betrayed by someone whom she really trusts. And she is put into a torture endlessly until she confesses the location of the secret treasure...
▲close
◆Director's Comment: I imagined the hit cartoon "Knight of so-and-so" in costume design to create a heroine right out of the world of fantasy cartoon. I asked my design staff for unreasonable thing of drawing the initial cartoon part. Thanks to them, the opening became a bit different from the past. The leading actress Shoko Yokoyama, who is talented in sports, smartly performed fencing, which may be difficult and dangerous. In the scene where she tumbles down a hill, as she did it so seriously until her white tights got ragged that the scene became overwhelming. This film is Rated-15 and the depiction of the heroine-in-danger scenes is quite hard, but I would like as many heroine fans as possible to have a look at the aggressive performance by Yokoyama-san. ◆Staff Comment:This work opens strongly with fascinating illustrations. The powerful introduction is followed by the live action scene where Ruby Knight is seen lying on the ground. The opening sequence may remind you of the bus accident scene of the movie "Frida," in which the wounded heroine Frida Kahlo remains lying on the floor, and here the fate of Ruby Knight, who has to go through a lot of trials and tests, is deftly suggested. The star is Miss Shoko Yokoyama and she looks great wearing a mask around her eyes. Wearing a mask can be a disadvantage when acting, but she is very good at acting with her eyes and in every scene she displays her striking ability to express the richness and variety of the emotions in her character.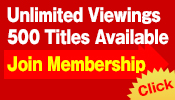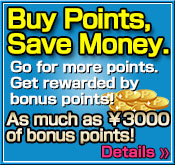 NOTICE:
Our website credit card payments can be processed in
USD
. The bank statement that you will receive will be considered as
USD
. The amount will be changed depending upon the exchange rate and charge of the bank. Thank you for understanding us