Hyper Sexy Heroine Spacetime Agent Erena

Product No.

CGAD-26

Actress

Director

Time

72 min | making 15 min

Release Date

2009/02/13

Series

* We are stopping Distribution of Sample Movie. Restart schedule is undecided. We would appreciate your understanding in this matter.
▲close
Spacetime Agent Erena has time-travelled from the future, chasing the special assassin Hedge Fogger. Erena arrives in modern times, but she has lost all her memories because of the impact of space/time travelling. The time travelling agent lands on the office of Takuya Yoshimura, a university senior research fellow. Astonished Takuya decides to take care of her and Erena lives a peaceful life with the memory about her mission gone. However, when Hedge Fogger confronts them, Erena regains her memories. Clad in the armored suit, Erena engages in the battle with Hedge Fogger, but her suit malfunctions and she is gradually driven into a corner. In her battle with Hedge Fogger, Erena saves Yoshimura, who manages to escape, but the enemy assassin captures Erena and mercilessly tortures her. In fact, Hedge Fogger's real aim was Yoshimura himself. Then Erena puts on the sexy armored suit again and a miracle happens….
▲close
Meet cute, charming and sexy Ruu Fimy as Spacetime Agent Erena from the future. Miss Ruu Fimy and her co-star Manabe were actually new to acting, but they both showed a great deal of honest devotion to the work and I think you can see their enthusiasm and willingness to show what they can do on screen. The film's story is about the days of youth and the two young stars bring refreshing charms and young power to their roles. At times Miss Ruu Fimy looks very stylish and sophisticated like a girl of today, but there is something about her beauty that is nostalgic, and it is amazing to see her looks change constantly according to the scene she is in. Filming the heroine-in-distress scene took a very long time and it was an extremely physically demanding task to shoot this gripping sequence where reality and fiction cross over. Miss Ruu Fimy's facial expressions show her overpowering sexual charms, which give the depth to the video. The design of the humanoid monster is also impressive and you can see the production design staff put a lot of effort into it. Enjoy the video and the great adventures of super sexy Miss Ruu Fimy.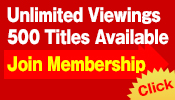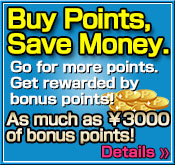 NOTICE:
Our website credit card payments can be processed in
USD
. The bank statement that you will receive will be considered as
USD
. The amount will be changed depending upon the exchange rate and charge of the bank. Thank you for understanding us