Idol Force!! Mediums the Evil Busters - Triple Lancer F Vol.1

Product No.

CGBD-28

Actress

Director

Time

64 min | making 23 min

Release Date

2009/05/22

Charactor

* We are stopping Distribution of Sample Movie. Restart schedule is undecided. We would appreciate your understanding in this matter.
▲close
The battle between the Triple Lancers, an organ of justice created by mankind, and the Onyoh Corps, the group of devils intending to exterminate mankind, is about to come to an end. Clad in the improved, powered-up reinforced suit, the Triple Lancers have downed the monsters one after another just about to score victory. But, Megumi Takasugi, as Blue Lancer, who has had her mother killed by the Onyoh Corps while she was a child, has long been intending to find out the culprit all by herself to revenge for her mother.. Mika Sakamoto, as the leader Red Lancer, advises against Megumi's unilateral action, which forges an enmity between the two. Yellow Lancer, Yuki Katsura, tries to patch up. But, Udai Majin Kai and Sadai Majin Zan, both cadres of the Onyoh Corps, come into play. Lancers in the Lancer suits are supposed to be invincible. It is none other than Sadai Majin Zan who killed Megumi's mother. Megumi, Blue Lancer, gets carried away and charges towards Zan, breaking loose the team work of the Triple Lancers. The three get cornered by Zan and Kai, while Megumi, Blue Lancer, challenges them alone, falling into the trap of Zan and Kai... Blue Lancer is tortured by the two monsters. The ferocious feather Ninja stars penetrate Megumi's soft skin through the now disfunctioned reinforced suit. Crying in agony, Megumi faces the brutal tortures staged playfully by Zan and Kai. Megumi Takasugi, Blue Lancer, smashed both in body and mind, is led to public execution. Now the worst fate befalls our heroine Blue Lancer in a bad ending.
▲close
In this episode, usually cool Blue gets carried away emotionally, which drags her into a fix with the enemy. The heroine is played by Reimi Tachibana, who is always cool and so telegenic, a star actress featured in various Manga magazines on opening gravure pages. As is well known, she is a black-belt Judoist and has mastered within a short time the Kung-Fu actions for our action sequence. In shooting the torture scenes, Reimi Tachibana surprised us by her splendid performance, which you will see for yourself. In both the prequel and sequel, there are lots of pinch scenes for Blue that must have given her hard times. All have added up to make it a good production. The cast is gorgeous this time, with a fine actress Yuki Kurata as Red, sexy Rina Itoh as Yellow and Maya Azuma as the heel with the big I-cup boobs.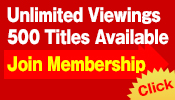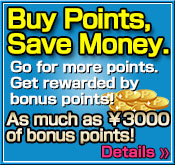 NOTICE:
Our website credit card payments can be processed in
USD
. The bank statement that you will receive will be considered as
USD
. The amount will be changed depending upon the exchange rate and charge of the bank. Thank you for understanding us