NIGHT CATS

Product No.

AZGB-09

Actress

Director

Time

60 min | making 18 min

Release Date

2009/06/12

Label

Genre

Charactor

* We are stopping Distribution of Sample Movie. Restart schedule is undecided. We would appreciate your understanding in this matter.
▲close
Ryuzo Kitajima is an art collector. His collection is cursed, in that it deprives the owner of his right mind and bestows instead evil power and strength. Kasuga sisters, the three daughters of Ryuzo Kitajima, disguised as Night Cats, embark on retrieving the collection to seal off its curse again that was stolen after their parents had been butchered. Ai, the eldest of the sisters, gets trapped and kidnapped by Gashin Kurosaki, a mad art collector, when the 10,000-carat diamond, the Fairy's Smile, one item of the collection is taken back. Mai, the second sister, goes into the enemy's land to save her sister, where she is met by Black Snake and Red Bear, assassin sister agents called by Kurosaka, and a monstrous wrestler. Mai is so worried about her imprisoned sister Ai that she just cannot wield her full power, overwhelmed by assassin sisters. There appears Yoko Asaoka, a woman investigator. Mii, the third sister, sets out for the rescue of her sisters... Will she be able to seal off the cursed collection? A fierce battle follows.
▲close
Both beautifully proportioned Saori Yoshikawa as Mai and Kanami Ohta as Ai have challenged acting and actions for their first time. While novice, they looked fine on the monitor, showing their actions in stylish costumes. Saika Tsuji as Mii presented fresh charms different from those shown in the usual special effect Heroine shooting. The three of them, as three sister pinchers, played the roles with exquisite balance and proved uniquely skillful and harmonious as the shooting progressed. Don't miss these three beauties.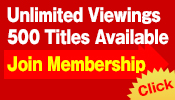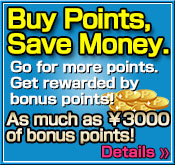 NOTICE:
Our website credit card payments can be processed in
USD
. The bank statement that you will receive will be considered as
USD
. The amount will be changed depending upon the exchange rate and charge of the bank. Thank you for understanding us