Fi-Buster : A Buster Pink Story

Product No.

ZARD-80

Actress

Director

Time

69 min | making 16 min

Release Date

2009/06/12

Charactor

* We are stopping Distribution of Sample Movie. Restart schedule is undecided. We would appreciate your understanding in this matter.
▲close
It is one year after a war against the Gigantica Empire's witch sisters named Merguna and Surlia. Members of the Fi-Busters have grown up, and each member is busily participating their each field. But Saki Uesugi as the Buster-Pink is bearing loneliness because she actually wants to meet other members and to hang around. So she tries to be busy with only working as a nurse day by day. Such a day, Saki overhears a doctor's story about one little girl named Mika. The little girl cannot take the plunge to accept a very difficult surgery. Saki encourages the little girl and persuades her to accept the surgery. However, Marcon is known as the incarnation of a coral in the Gigantica Empire and appears there. Saki transforms herself into the Buster-Pink and fights against Marcon in order to protect Mika. But the Buster-Pink cannot handle the fight against Marcon by herself and tries to contact with the Buster-Red for help. But at that moment both of the Buster-Pink and Mika are sent into a different dimension space called the Torture-Zone. In addition to that they're chased by hunters in the Torture-Zone, and Mika is taken away as a hostage. As the result the Pink is captured and she has to bear monomaniac torture by Marcon while she is worrying about Mika's safety. But Mika is being turned into a coral statue. In order to rescue the much younger and weaker existence than the Pink-Buster, now she stands up and take action by herself!! Here is a spin-off work of the Explosive Tits Warriors that fans deadly desire!
▲close
This work is a story spotted toward the Pink as the spin-off work of the Explosive Tits Warriors Fi-Buster which was shot just about a year ago. The Buster-Pink, who was acted by Miss Marika, became so popular because its character was very clearly defined as a different "sole weak character" among past fighting units works. This time also it's worth seeing that such a weak girl stands up and fights for weaker existence than she. The Pink is punishmentd by combatants, teased by hunters and beaten up by Marcon, but this time nobody gives a helping hand to the Pink. So she has to handle all by herself. Well, how is she going to be... Of course we kept adding expected scenes referenced from previous works, and this time we also added full of scenes of costume destruction; so please see and enjoy it.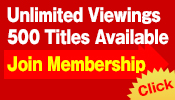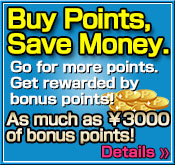 NOTICE:
Our website credit card payments can be processed in
USD
. The bank statement that you will receive will be considered as
USD
. The amount will be changed depending upon the exchange rate and charge of the bank. Thank you for understanding us