Idol Battle - Demon Hunter Fraya

Product No.

AZGB-10

Actress

Director

Time

72 min | making 19 min

Release Date

2009/06/26

Label

Genre

* We are stopping Distribution of Sample Movie. Restart schedule is undecided. We would appreciate your understanding in this matter.
▲close
Yui Ojiro, a bright girl with wizard brain, though shy, withdrawn and taciturn, has become a Demon hunter in order to search for her missing Demon Hunter sister Rei. Lacking somewhat in physical ability compared to her sister, Yui instead has invented a reinforced suit Flare that helps to beat down the demons for a hint for her sister's whereabouts. Anderle, a senior scorpion demon who holds grudges against Yui, learns that a bat demon Vaccusus which she converted is Rei Ojiro whom Yui has been searching for. She puts Rei into a murderous wrestling game and lures out Yui successfully. Rei, with her memory lost, pounces upon Yui in the ring and beats her down ruthlessly. Rei, transformed into Vaccussus, bites at Yui and sucks out her energy. Yui, also turning into Flare, keeps on fighting, but is lost to Anderle and the octopus demon Dalgon. Pressed for the secret of Flare's reinforced suit, Yui gets tortured by her own sister Vaccussus. In pain, Yui calls out to her sister, but will she be heard by Rei? Will Yui be able to down the two demons, Anderle and Dalgon?
▲close
After all, naive Yui Inoue is the main feature. She played the part of a poor, miserable girl who has opted for a way of life to fight for her missing sister, yet she gets beaten by her own very sister. At first, I planned not to make it a tear-milking story, but as I wrote the story with Yui in my image, the story has turned out to be a little painfully sad. But, Yui has made it end in a refreshing finale with her charms. So, from the start to the end, the story is packed fully with cute Yui Inoue's attractive charms. She says that this was her first acting and action performance. She is such a promising actress.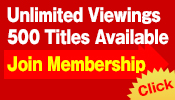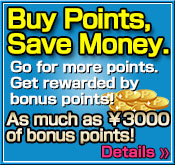 NOTICE:
Our website credit card payments can be processed in
USD
. The bank statement that you will receive will be considered as
USD
. The amount will be changed depending upon the exchange rate and charge of the bank. Thank you for understanding us