Exciting Heroine Crisis Version - Electro-Mechanical Fighter Redoll

Product No.

WEHD-11

Actress

Director

Time

67 min | making 12 min

Release Date

2009/07/10

Label

* We are stopping Distribution of Sample Movie. Restart schedule is undecided. We would appreciate your understanding in this matter.
▲close
Misa Yurishiro, former investigator with mechanically refurbished body, has been battling self-refurbished electro-mechanic warrior Redor of the Black God, a junto of villains. She succeeds in downing Dark Satan, a branch of the Black God, but the days of peace are yet to come. Redor is soon assailed by Mechacress, one of the 12 apostles of the Black God. Redor's deadly Red kick exerts no effect over Mechacress' overwhelming power. Just as her body is going to be dismantled, another apostle, Krurungas, snatches Redor away from Mechacress. As rivals, they have been vying each other for the credit of terminating Redor. While Krurungas and Mechacress crash vigorously, Redor catches a chance to get away but faces another apostle, Shadow Eye, who annoys Redor with a seedy light beam and takes her to his laboratory. In fact, it was Shadow Eye who refurbished Redor. He wants her to be his subordinate and puts electric current through her circuit now revealed open to force her to pledge allegiance. Redor regains her memory of having been refurbished, shakes with anger and resists like hell. Strapped to the operating table, she just cannot escape the magnet coating. After all, can Redor ever down Dark Satan? What will come out of the battle between Mechacress, Krurungas and Shadow Eye? [Bad ending]
▲close
It's the story this time. The story develops in an unusual pattern, with the three monsters vying to capture the heroine. Each has a different character; mechanic, gunman and magic, exerting different mannerisms in gnawing. Miya Ryo, the star player, is promising in that she's displayed jumping kicks on the trampoline, daring falls and turning back kicks, though she was new to special effects shooting. This production is unique in having taken in viewers' requests and ideas. You shouldn't miss it by all means!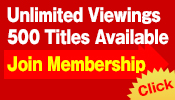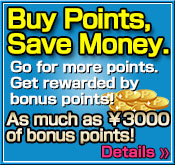 NOTICE:
Our website credit card payments can be processed in
USD
. The bank statement that you will receive will be considered as
USD
. The amount will be changed depending upon the exchange rate and charge of the bank. Thank you for understanding us